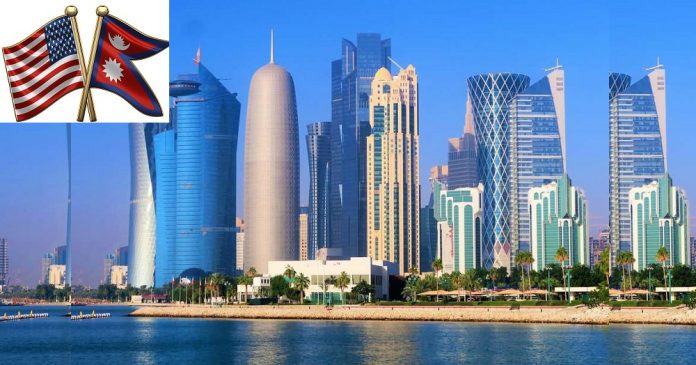 Here we have detail process for EDV application from Qatar. How to Apply EDV from Qatar? We have complete answer for this question.
How to Apply EDV from Qatar?
Millions of migrant workers work in Qatar. Qatar has good per capita income. So the citizens of Qatar do not work longer hour. Therefore there is always demand of migrant workers. In this case Nepali migrant workers are in large number in Qatar. Basically looking to them we have prepared this article.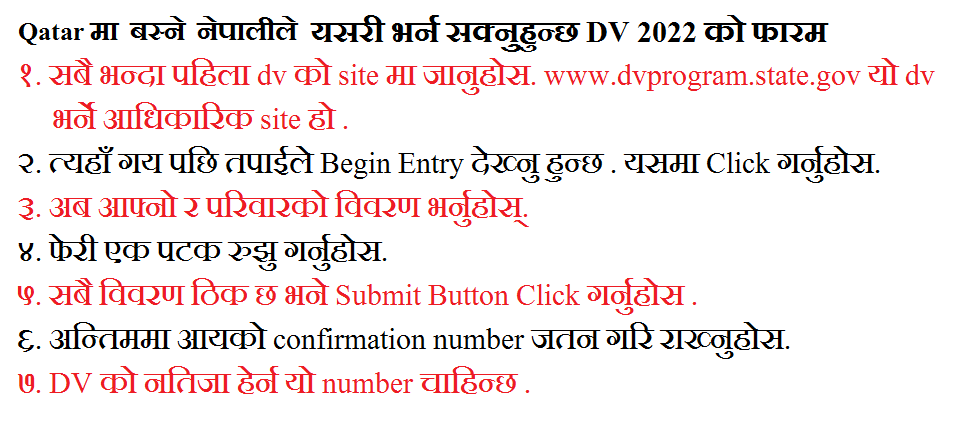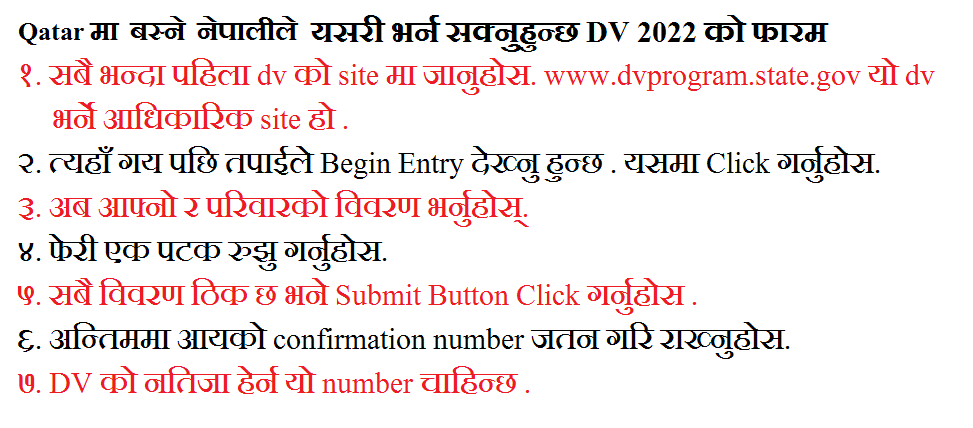 How Nepali Living in Qatar Can Apply DV Lottery?
Here we focus on how to apply dv lottery form Qatar. It is mainly for the Nepali migrant workers working in Qatar. As mentioned above there are many Nepali migrant workers in Qatar. So looking at this scenario we have prepared this article.
The size of your dv lottery photograph must to correct. Every year thousands of dv applications become disqualified due to wrong photo size.
Steps to Fill DV Lottery from Qatar
No matter, wherever you are now. If you are the citizen of eligible nation then you can register for the diversity visa lottery. Therefore Nepali citizens currently living and working in Qatar can apply for the dv lottery just following the given steps.
Fake Activity in DV Lottery
There are several fraud cases in dv lottery. Group of fake people are working in the world. Hence you must be always safe from such fake activities. How to know the fake people? Well it is burning issue. The fake activity of diversity visa lottery might be one of these.
You may receive email telling that you won the lottery.
They ask money to make it sure that you will get the lottery.
This group of people may ask dollars in the name of processing fee.
Fill the dv lottery in advances and so on.
Therefore if you receive such type of email just ignore it. It is not necessary to pay them. Similarly do not share any personal information to such people.
Beside this if you have and question or problems during the online dv lottery registration contact our foreign affair experts' team. This team is happy to reply your questions.
www.dvprogram.state.gov is the official site for dv lottery application.