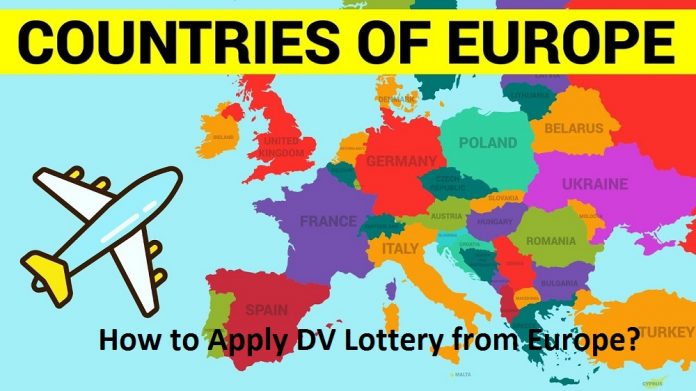 Nepalese living in Europe can apply DV 2022. Here we give the procedure about How to Apply DV Lottery from Europe.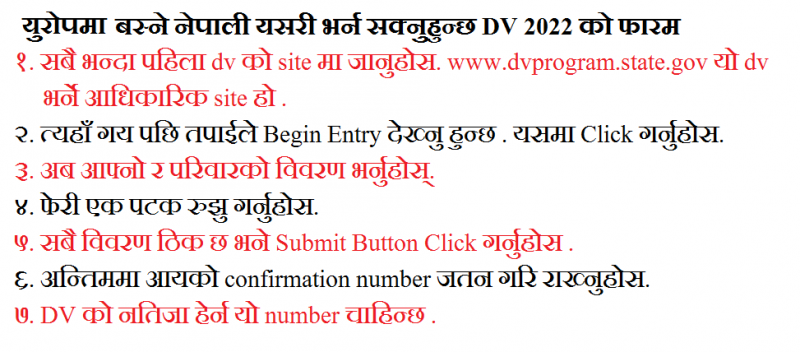 How to Apply DV Lottery from Europe?
Many Nepali people are working in European countries under different types of visa. This group of people can apply for the dv lottery wherever they are now. The country currently you are living does not matter. If you were born in the dv lottery eligible countries then you can apply for the lottery.
Learn more about dv lottery photo size from here. We give step by step by step process to make dv photo.
DV Online Form for People living in Europe
Please read the article properly to get the correct knowledge about the dv lottery online application. There are no any service centers or agents for the dv lottery application in Europe. Hence everything you have to do yourself.
The good news is that many Nepali are able to win the dv lottery currently living in Europe and America. Here we share the experience of DV winners from Europe and America.
How the DV Winners Nepali from Europe and America had filled the Application
Here is the brief sharing of DV 2020 winner Nepali currently living in America. She had been to USA to visit her husband. But she did not return to Nepal as she had promised to return. The couple went on living in USA. In course of time the wife got the DV lottery. This dv lottery application was filled by her husband.
I guess this couple is luckiest one to get the dv lottery. If they were not able to win the lottery the condition will be terrible.
This is just one example only. There are many people who won the dv lottery while living in Europe and America.
Visa Interview in the country where you are living now
The next challenge for the DV winners living in Europe and America is to face the visa interview. If you are currently in America under student visa and you won the dv lottery while you are in USA. At that time you cannot come to Nepal for the interview. It is because if you are failed in the visa interview you cannot go back to USA because you college study is over.
Hence in such condition the lawyers can help you to manage the visa interview in USA.