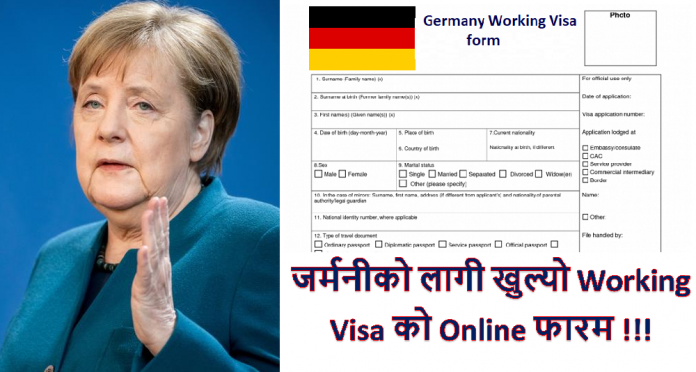 Are you willing to live and work in Germany? Well, here we have perfect Germany Working Visa Guide. We hope you will find it useful.
Fill the online working visa application form. While filling the online form provide the details correctly. The false documents result visa cancellation.
Germany Working Visa Guide
Here is general information for work permit in Germany. Germany has two types of working visa. These two types of visas are general employment and self-employed.
Working in Germany
Here we have different types of visas available in Germany. So, let us check this table of content for detail information.
General Information
Germany provides two types of work permit for foreign nationals. You must have work permit before you start working in Germany. Hence you cannot start working unless you receive work permit. People from Australia, Canada and Japan have to apply for the residence permit after entering Germany from the local immigration authority.
This also applies for the citizens of USA, Israel, South Korea and New Zealand.
General Employment
Germany accept the workers from foreign nationals according to its need. Hence there is no specific area for the foreign workers in Germany it depends on the economic situation of the country.
Two Basic Conditions are:
Vocational Qualification
A concrete Job Offer from the employer in Germany
Document Required for Working Visa
You have to submit the following documents while apply for the working visa.
2 copy of completely filled application form.
(You have two options for the application. Either you can fill the online form from the official website or download the form print it filling it manually.)
Two recent passport size photographs.
Original Valid passport with two copies
Proof of your professional qualification.
Job offer letter.
Health and travel insurance until the employer bears your health and travel insurance.
Visa fee, 75 German Mark by credit card or cash.
Note that incomplete application form will not be forwarded. Hence keep all the necessary document each two copies.
Self-Employment
Well you can start your own business in Germany. However, people willing to run the business must have work permit first. At the same time, you have to follow the following point to run the business.
Your business must have beneficial impact.
It must be based on the demand of the specific regional level or local level.
You must have enough fund to run the project or you need bank guarantee for the amount.
Beside this the project you are going to run must have good scope in the country. Similarly, it must contribute in innovation and research in the country. Your business must create employment in the labor market.
Looking all these situations you may get the work permit visa.
Artists
Artists going to perform stage program can apply for the visa in their respective countries German embassy. The application process is same as above. But for this type of visitor visa you have to submit your last three months' bank statements.
Au-Pair Visa
If you want to work under au-pair visa you have to apply for this visa instead of residence permit. The individual willing to take this visa must be 18 to 27 years old. Similarly, you must have knowledge of basic German language.
Welling remaining other categories we will discuss in our next article.