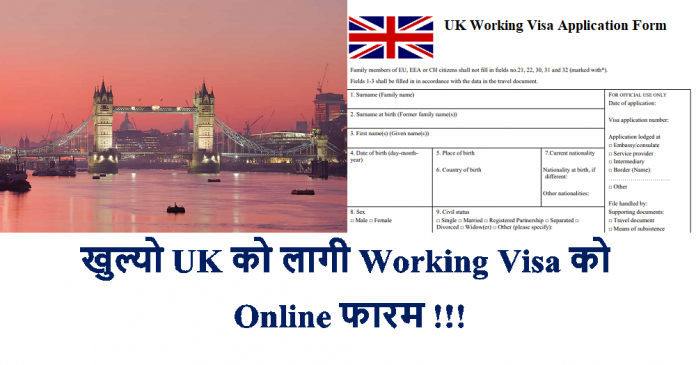 There is good opportunity to live and work in United Kingdom. So for this firs of all you need to fill UK Working Visa Application Form.
Working Visa for Australia is available in the above link. So individual can make online application from here.
United Kingdom is a prosperous country in the world. Hence people from the world has dream to live and work in UK. Basically, Nepal has very old and close relationship with Britain. There is long history of Gurkhas in the British army.  Therefore, English people has big trust on Nepali citizens.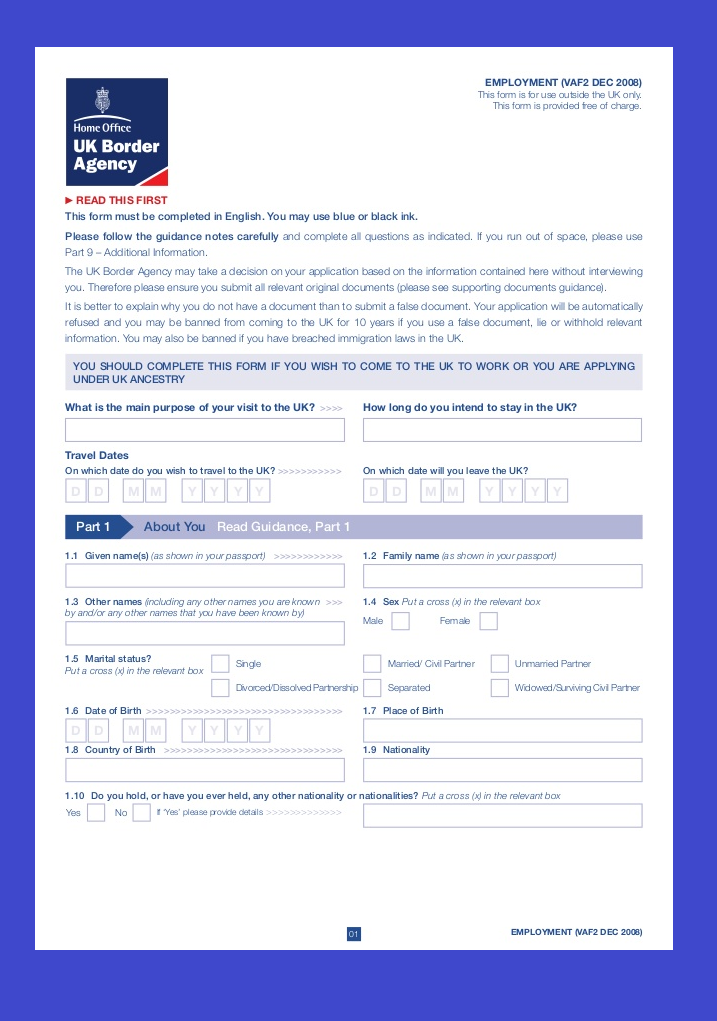 Working Visa for Nepali in UK
Due to the name and fame of Gorkhali people still there is high demand of Nepali citizens in different service sectors of United Kingdom. Now due to pandemic of coronavirus many developed countries are providing the working visa for Nepalese people. So in this connection UK is also offering jobs for Nepali citizens.
UK Working Visa Application Form
Here we provide the step by step online process to get work permit in United Kingdom. UK has introduced new point based immigration system. Let us discuss on it in brief.
Who are Eligible to get Working Visa in UK?
Skilled workers
Global talent people
International students and graduates
Dependent visa holders
Visa Application Process
The new immigration routes have opened to live and work in UK. You can apply and pay your visa cost online. At the same time when you make online application you have to provide you biometric information. The process for this is:
EU, EEA and Swiss Citizens
In so many cases people these regions need not to submit the finger print. They have to submit facial photograph from your smart phone.
Non-EU Citizens
All the non-EU citizens have to submit your photographs and finger print in the overseas visa application centers.
Skilled Workers
The point based system includes the skilled workers for UK migration. So to live and work in United Kingdom you must have job offer from the recognized sponsor employer. Similarly, your salary must not be less than the minimum threshold.
Details about the point based system for the skilled workers is available in the further details document of the official site of British government.
Global Talent Scheme
This global talent scheme is for the citizens of European Union, EEA and Switzerland. It allows highly skilled scientists and researchers to come to United Kingdom.
International Students and Graduates
Students from EU, EEA and Switzerland can go to UK for the study. However, the students from other countries must fulfill the following condition to study UK. You can apply to study UK if you:
have offered a course
Can speak, read and write English language.
have enough money to support your study.
We will be discussing more about migration and study in UK in our next article. So till then stay safe and stay happy.