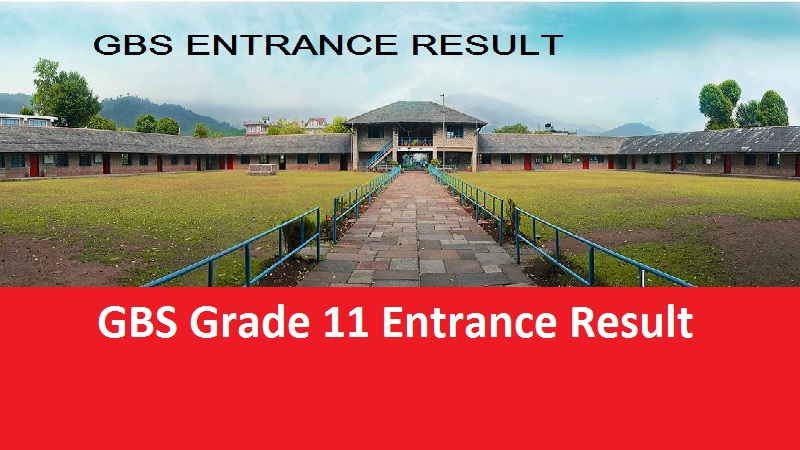 GBS grade 11 entrance result is out now. Here you can check the details of GBS grade 11 entrance exam.
There are 144 seats in grade 11 in Gandaki boarding school. This year also 144 student will get chance to study grade 11 in GBS.
Grade 11 Entrance Exam 2076 Result 
The GBS grade 11 entrance result is just now published. So you can check your name in the successful candidates list given here.
The charm of students to study GBS is growing year by year. This year also there were so many students sitting in grade 11 entrance exam.
However due to the limited seats only 144 students got chance to study Gandaki boarding school.


We have several articles related to GBS in our website. So interested can go through them. Similarly there you can find about the GBS hostel life.
These are some of the highlights only. So if you are interested to know more about GBS please see our previous articles related to GBS. This year the entrance exam was held on July 6, 2019.
Here is the result of this entrance exam. Many students are waiting for the GBS result. Perhaps they are thinking that if not got admission in GBS they have to go the next institution for the study.
That is why also students look this result meaningfully. This the decision point for the students. It is because majority of the students keep GBS in their first priority.
GBS Grade 11 Entrance Result
Here is the grade 11 entrance result of the year 2074. It is the result of boarders as well day students. There are two categories of students in GBS.
They are day students and boarder students. Day students can use school bus while borders remain in the hostel. We have an article about the hostel life in GBS. Hence if you want to know about GBS hostel, please go through it.
Hence to know more updates about GBS keep in touch with gbsnote.com. It gives you timely updates of results and routine about GBS.