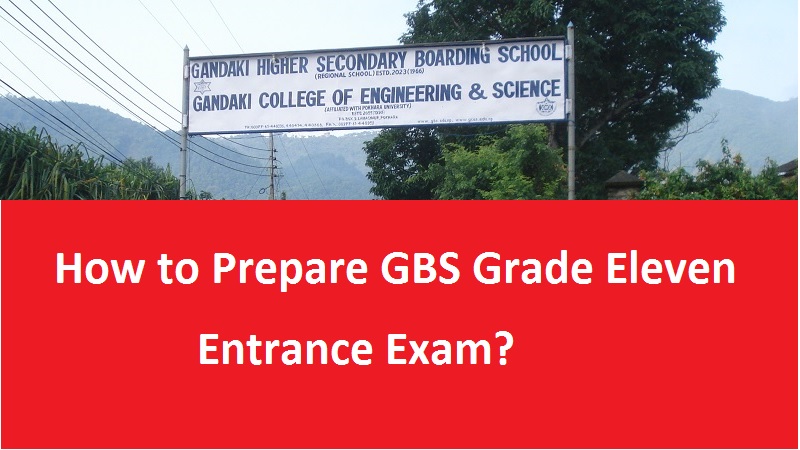 GBS grade eleven entrance exam is based on grade ten courses. So to prepare GBS grade eleven entrance exam you must go to SEE text properly. There is always big pressure of students in GBS grade eleven entrance exam. Students throughout the country has dream to study GBS. So talking about GBS it is school established by united mission to Nepal 52 years back. So, all the infrastructure and environment is based on British system.
How to Prepare GBS Grade Eleven Entrance Exam?
As mentioned above the entrance exam for grade eleven in GBS consist of three subjects namely mathematics, science and English. Out of this science subject is divided into its three sub groups like physics, chemistry and biology. Similarly mathematics is the combination of both compulsory mathematics and optional mathematic. Hence the entrance exam questions are based on these subjects. Therefore if you are also willing to take the GBS entrance exam for grade 11 please go in this way. At the same time we would like to suggest you to share these ideas to your friends who do not know about GBS.

It is always the question in the public about GBS. As its name is Gandaki boarding school people may think that it is private school. But this institution does not belong to any individual; rather it is the school under the public trust. So Nepal government's Ministry of education is the patron to this institution. However the salary and allowance of the GBS employee is not supported by the government. The day to day running cost and all the salary and allowances is generated by school itself.
Gandaki College of Engineering and Sciences
Gandaki College of Engineering and Science is the software engineering college. This is also the extended program of GBS. Both GBS and GCES are under the same management and same leadership. There is single principal for both GBS and GCES.
Read More: