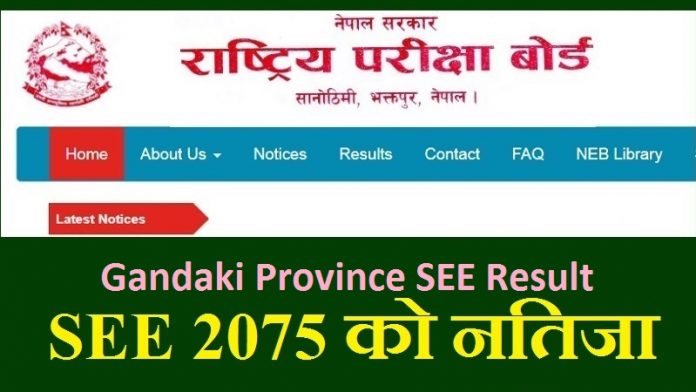 Here is Gandaki Province SEE Result published today. The office of the controller of examination has published the SEE result.
Gandaki Province SEE Result
This year SEE exam result is out now. So the secondary education examination candidates can check the online result from here. We give the step by step process to the SEE exam result.
At the beginning the seven provinces were supposed to conduct the 2075 SEE exam but finally the federal government conducted the exam. However the provinces managed the answer book purchasing part and some others.
Are you confused about the SEE exam result? Well then you do not have to move anywhere else to solve your problem. Here we provide the steps to find the online SEE exam result 2075.
You can find the SEE result in official website of Nepal government. So you can get the result in the soce.gov.np. It is the official site of Nepal government.
We have several articles about SEE result. Hence instead of repeating the same things we suggest you to visit our previous articles.
First log on to the official website of national examination board NEB.
Enter the exam symbol number and date of birth to get online grade sheet.
Finally submit the details for the result.
NTC Nepal for SEE Result
Nepal Telecom also provides secondary education result in its page. Hence you can get the online SEE result in NTC page. So at this moment if you have any problem regarding SEE results contact us.
How to get Online SEE Grade Sheet?
You can easily obtain the secondary education exam grade sheet. So following the above steps you can get the online grade sheet.
Therefore at this moment we would like to express our best wishes to the candidates of secondary education exam result.
Finally we would like to express best wishes for the 2075 SEE candidates.