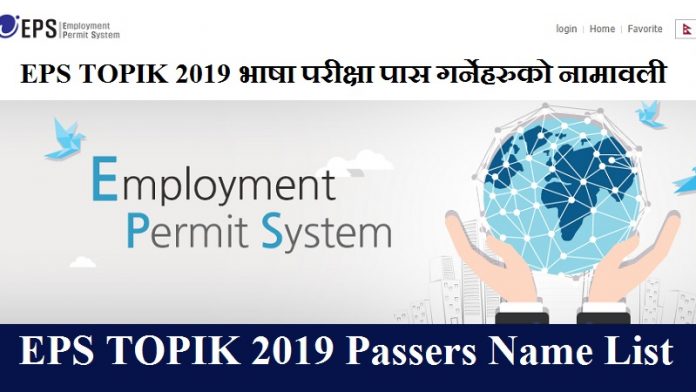 EPS TOPIK 2019 Passers Name list published today. So the applicants can get online EPS TOPIK 2019 Passers Name from here.
EPS TOPIK 2019 Passers Name List
The human development resource center Korea has published the name and corresponding business of all the EPS TOPIK 2019 applicants from Nepal. Korean Nepali Korean Dictionary.
LIST FOR EPS TOPIK Passers 2019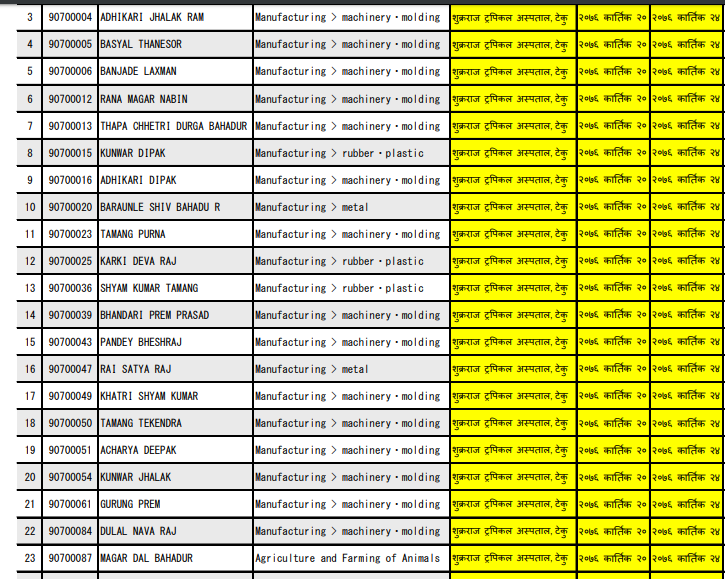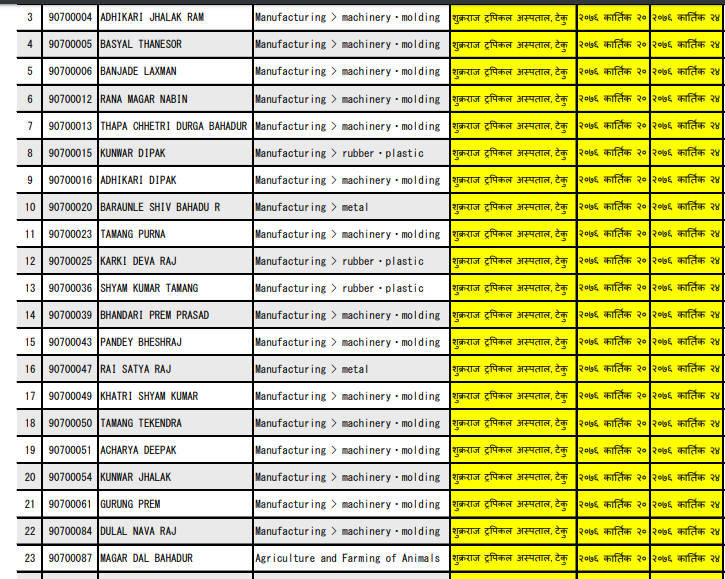 The computer based test result is already out. It is available in the official website of Nepal government department of foreign employment Korea section Gwarko.
How to Check the Name List of EPS Passers?
Well to check the name list of EPS Passers you have to follow the following steps.
First of all you can go to the page of EPS Korea Nepal department of foreign affairs.
There find the button list for second CBT 2019.
Finally download the name list in PDF format.
Similarly you can get the online result of EPS Korea CBT as well as PBT from the human resource development Korea official page.
The official page of HRD Korea is www.eps.hrdkorea.or.kr
So just providing the receipt number you can easily search the result.
EPS TOPIK Details
There is a long process to enroll a foreign worker in Korea. Similarly the Korean government enrolls the workers from some selected countries only.
Hence if you want to learn all these information in your own mother tongue it is available here.
EPS TOPIK Exam Results
Well you can get the online exam results from the above official page. So for this purpose you have to follow these steps.
Go to the official page.
Click on Tests Result.
Choose see exam results.
Provide passport number and birth date and submit it for the result.
This information is available in the official page of Korean government. As I mentioned above you can select your country and get the information in your own language.
Like people from Nepal can read all the information in Nepali language.
So for this you have to log in www.eps.go.kr
EPS TOPOK 2019 Result by July 28
According to the schedule the paper based EPS TOPIK 2019 result publishes on July 28 2019. So as soon as the HRD Korea publishes the result we will notify to our visitor from our EPS page as well as social media.
Finally we would like to wish very best of luck to all the EPS TOPIK 2019 Candidates for upcoming Result.