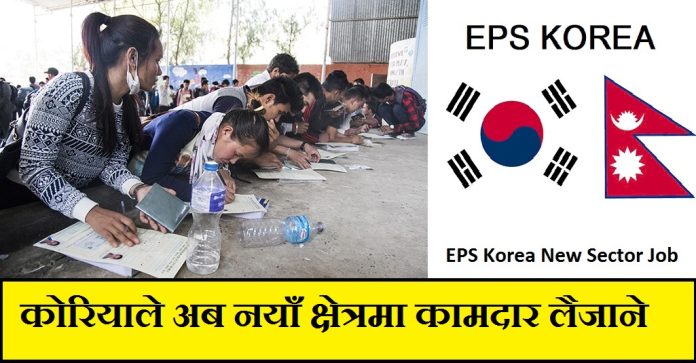 The government of Korea is going to enroll migrant workers in different new sectors. Here we have the detail information about EPS Korea New Sector Job.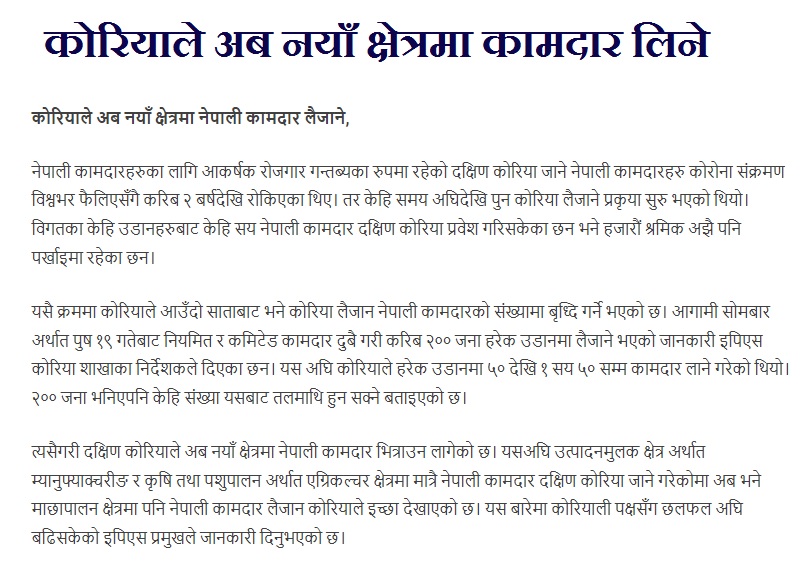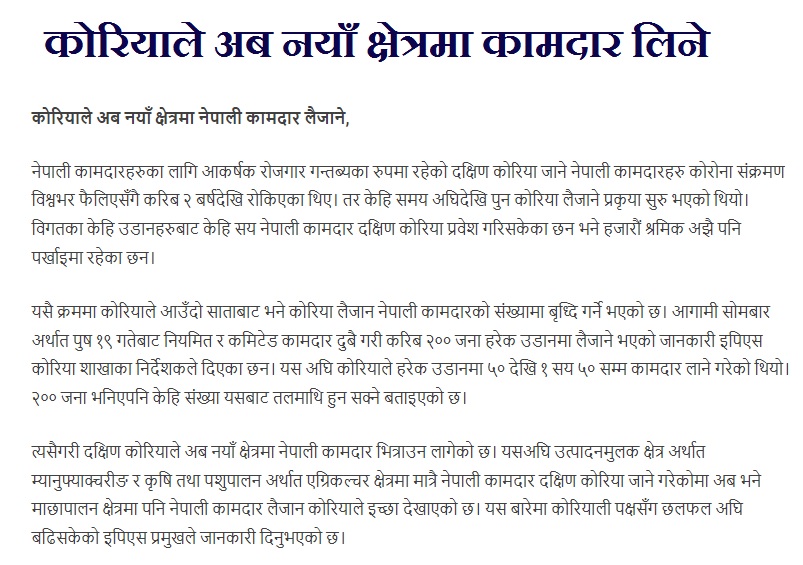 2022 EPS Korean Language Test Schedule
Due to the massive spread of Corona virus the normal schedule for the Korean language test was disturbed. But now the new EPS TOPIK exam schedule is out. The exam date for different countries is different.
People can take this language test both is Korea and outside Korea.
The exam date is different for different countries. However due to Covid 19 pandemic the date for Nepal is still undecided. Let us hope that Korean government will soon finalize the exam date for Nepal.
Online Application form
You can submit the language test online form yourself. The exam fee you can pay via digital wallet. In Nepal there are several digital wallets. You can choose any one of them for the online payment.
EPS Korea New Sector Job
Besides the usual EPS TOPIK, Korea will take workers in new sectors. Currently Nepali worker are allow to work in agricultural and manufacturing. But now onwards the Korean government will take the Nepali migrant workers for the fisheries as well.
EPS Model Questions
Here is the collection of Korea words with Nepali word meaning. It will help the beginners to learn Korean language. If you have any kind of question sends it to us. Our language expert's will help you guys in this matter.
French Army Job
Nepali citizens can join French army job. It is open throughout the year. Candidates up to 40 years old can apply for this post. If you want to learn more about it check our previous articles.
US Working Visa
The state government takes thousands of migrant temporary workers every year. In this regard the migrant workers can work both industrial and agricultural.
Learn more about it from our previous articles.
Work Permit in Europe
Nepali can apply for this visa. There are different kinds of work permit visa in Europe. First you have to apply for the job offer letter. This letter you have to receive from your employer. So after receiving this letter you can apply for the visa.