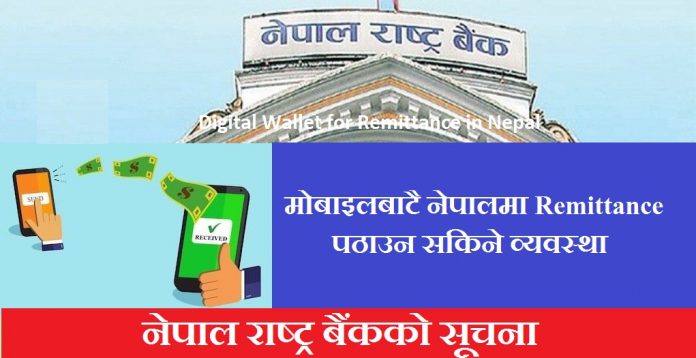 Nepal Rastra Bank has started Digital Wallet for Remittance in Nepal. So by using any digital payment application from all over the world you can transfer money to Nepal.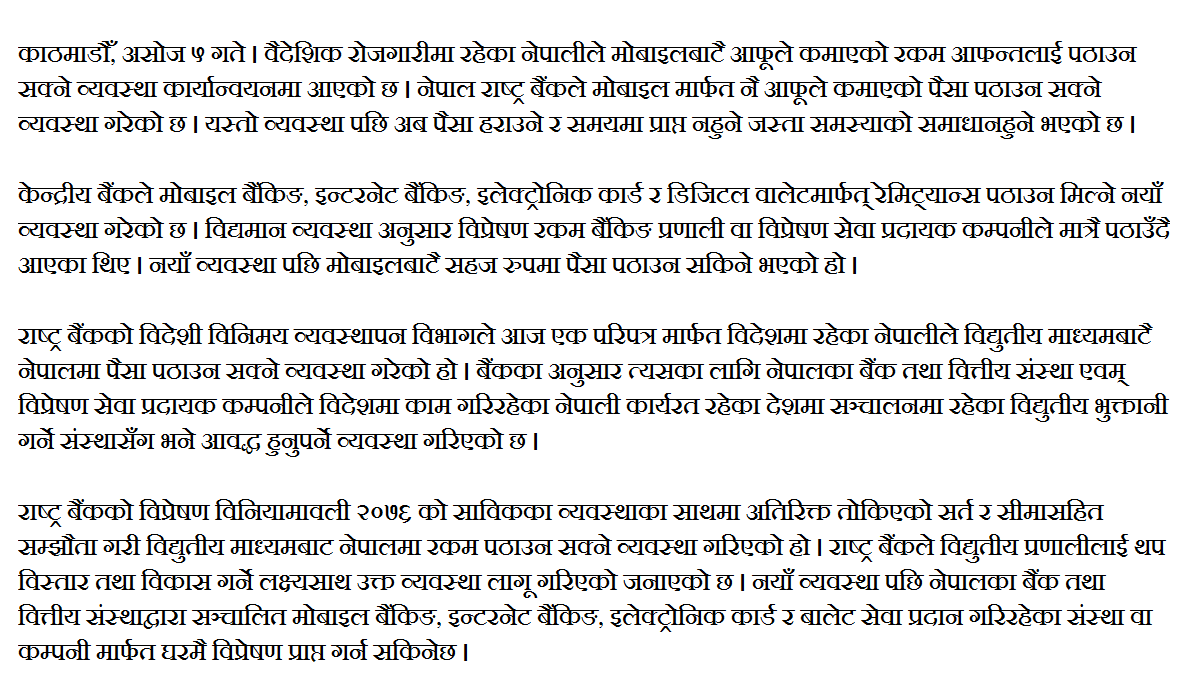 Send Money to Your Family Using Mobile Phone
Now the migrant Nepali can send money to Nepal by using mobile money transfer. NRB has just now started this provision. In the past they have to send money to Nepal either by bank or remittance agents.
Digital Wallet for Remittance in Nepal
Now it is not necessary to go to the bank to send money in Nepal. You need not to go to the remittance sending agents offices or any banks. NRB has permitted all the authorized digital payment agencies including bank and financial institutions. Here is the notice of Nepal Rastra Bank about it.
How to Send Money in Nepal by Mobile banking in Abroad
Well, all the Nepalese people around the world can send money in their bank account or any digital payment applications in Nepal. The details about it you can read in the NRB notice attached below.
Easy Fast and Safe Way to Send Money to Nepal
During this covid 19 pandemic this digital payment method of sending remittance to Nepal is the best way. So while sending money to Nepal using digital method it saves time. Similarly you get the best exchange rate offered by Nepal Rastra Bank. On the other hand is safe to use this digital wallet.
Remittance to Nepal in the Best Exchange Rate
If you send money to Nepal via remittance agencies you will not get the same exchange rate of Nepal. But using this digital payment method you get the best exchange rate fixed by NRB.
People are also looking for: Qatar police job for Nepali
NRB Foreign Exchange Management Department Notice
Here is a notice given by NRB foreign exchange management department. According to this notice now Nepalese working all over the world can send money to Nepal via digital payment method.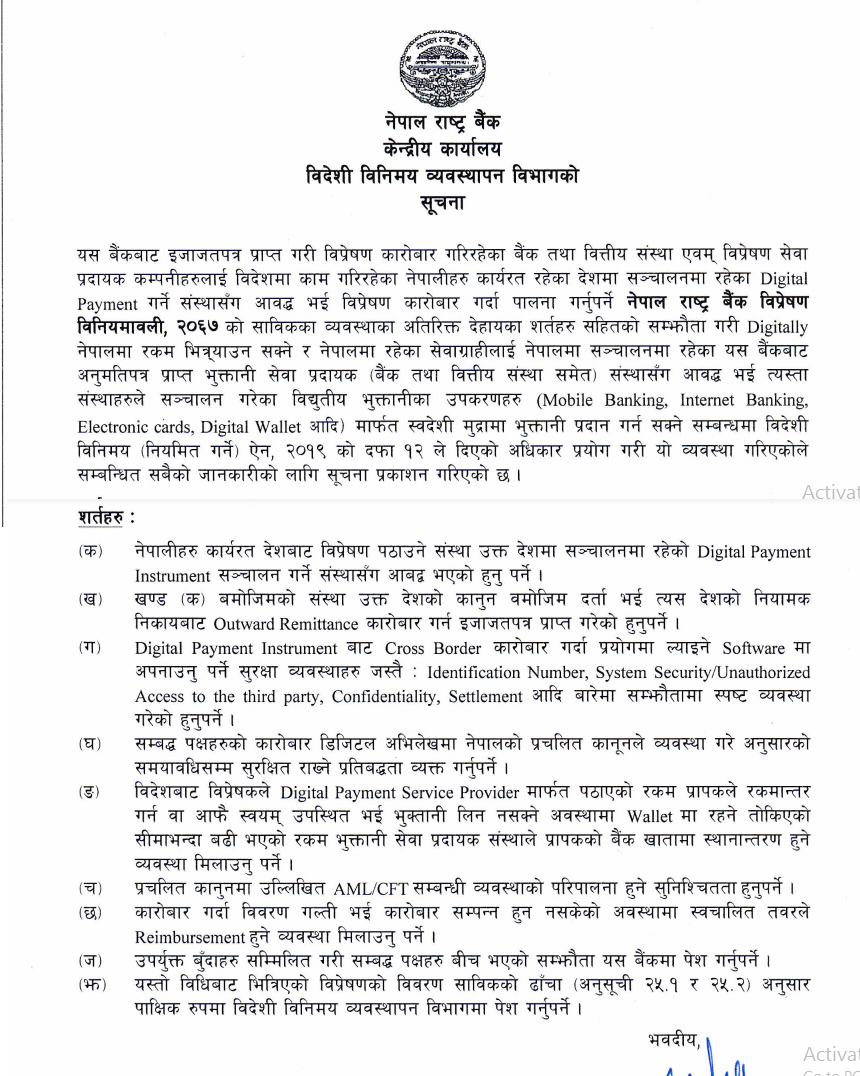 Like if you are using mobile banking in the country where you are working then by using the same service you can send money in your account in Nepal. More details are in the notice. The notice is in Nepali language so you will be clear from this notice.
It can be the best way of sending money is such virus infection situation. More than this you can do any kind of digital payment by the money received in your wallet.