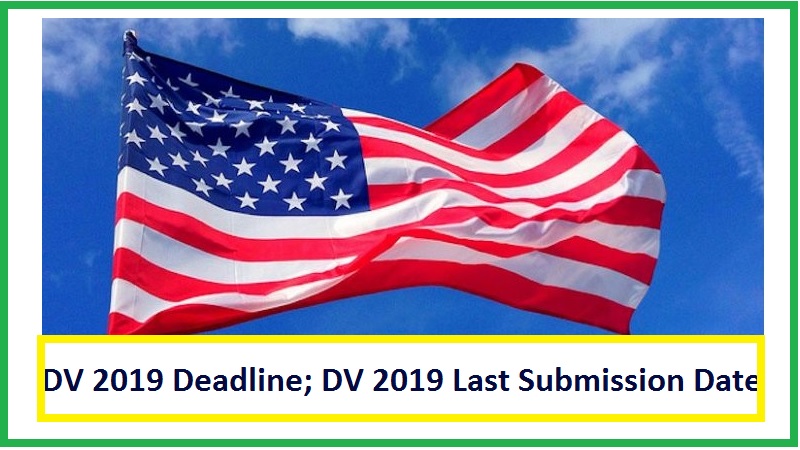 The DV 2019 deadline is November 22 2017. In the first notice it was November 7. Due to some technical problems the dv form applied within October 3 to 10 has now been cancelled.
DV 2019 Deadline; DV 2019 Last Submission Date
Now the dv 2019 application period is up to November 22 2017. The state government has elongated the application date by 15 days in comparison to the first notice.
Can We Fill the DV Form Twice in the Same Year?
So we would like to suggest you all not get confuse. The all the interested people of dv lottery must re-submit the dv application if they have already filled the dv form. The next important thing is that if you fill the dv form twice in the same year it leads to the disqualification of the application. Hence people may get fear to fill the dv form again.
Well it is similar to the computer. If you wish to fill the dv form from your mobile phone you can do it. Just take the digital photo in your mobile phone. Now crop the digital photo according to the given size of dv lottery photo. Keep is safe in your mobile phone.
Go to official website of dv lottery dvlottery.state.gov
Here enter all the personal details properly
Basically the details must be according to your citizenship certificate or passport
Finally provide the photo which you have already prepare
All the people of eligible country can fill the dv lottery 2019 form. But the applicant must have minimum high school degree. If you do not have high school degree then you require minimum two years of work experience which is valid for state government.
DV 2019 result will publish on May 2018. So the dv applicants can check their result by using confirmation code. This time the result information will also be notify via your email address. This time email address is compulsory to fill during your dv 2019 application.
DV 2019 Result
DV 2019 result will come on first week of May 2018. So remain in touch with us.