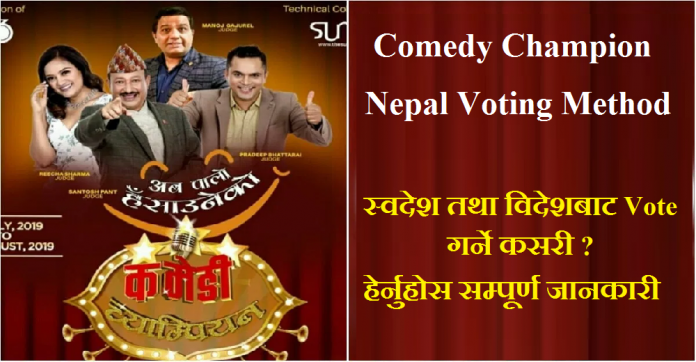 Here is Comedy Champion Nepal Voting Method. So just by following these steps you can vote your favorite comedian.
Comedy Champion Nepal Voting Method
You can vote your favorite contestant in the reality show of comedy champion N=epal. So for this you have to first download the e sewa app.
Tap on "View" button of the Comedy Champion section in homepage of e sewa.
Press on "Contestant" to find the list of comedians of comedy champion Nepal.
Choose on "Vote" in the screen.
Choose package according to the number of votes you want to give and tap on "Vote now".
Check the details and tap Proceed.
Enter your transaction PIN.
Voting for your favorite contestant is now complete.
If you do not have esewa then get it from app store in your mobile phone.
How to Vote from Abroad?
The interested Nepalese can also vote their favorite candidates from abroad. So for this they can vote using comedy champion mobile application. Just following the normal procedure you can vote your favorite contestant from abroad.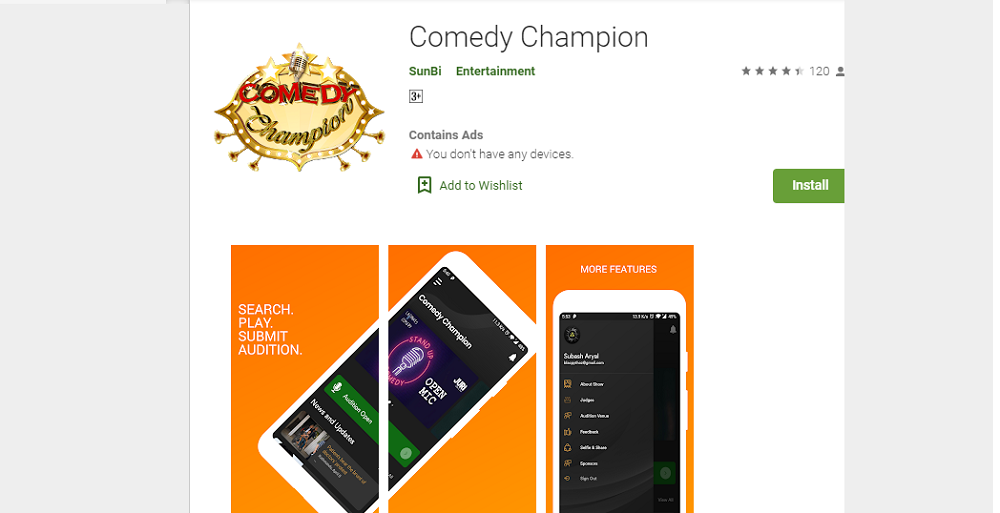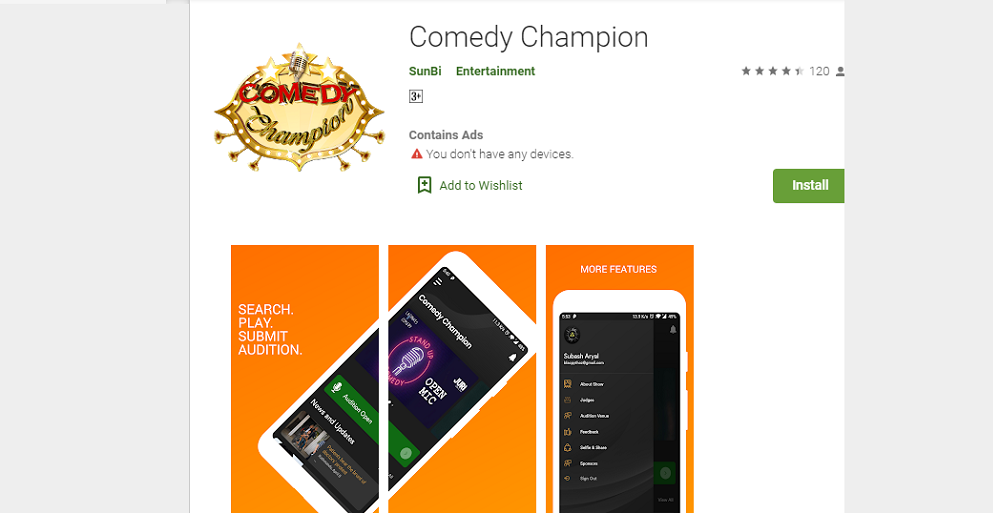 Popular Comedy Reality Show in Nepal
Comedy Champion is being popular in Nepal. It is not only in television but even in YouTube videos there are millions of user in each episode.
Just following these steps you can recharge your e sewa account.
These comedians not only give the entertainment to the audience they are giving big shatter to the political leaders and other several part of social life. Hence such type of reality show can give lessons to the people in the public post.
Similarly it can be the moral pressure for the several people to their obligation.
How much do you enjoy the Champion Show?
It is the question among many Nepali people in the gathering. Different age group people enjoy in different ways. We believe that all the audiences of this reality show enjoy a lot in each episode.
Comedy Champion Reality Show
Comedy champion is the next reality show famous among the Nepalese people. Millions of people are talking about this show. Day by day the popularity of the show is growing everywhere.
People are also looking for EDV Result 2021. So for this you have to wait till the first week of May 2020,