Here are CCMC Online Forms for Travellers. It is compulsory to fill up these forms for domestic as well as international travellers.
CCMC Online Forms for Travellers
The covid 19 pandemic is not over yet. Hence to manage the situation it is mandatory to all the travellers to fill up these forms. Here you can choose the language.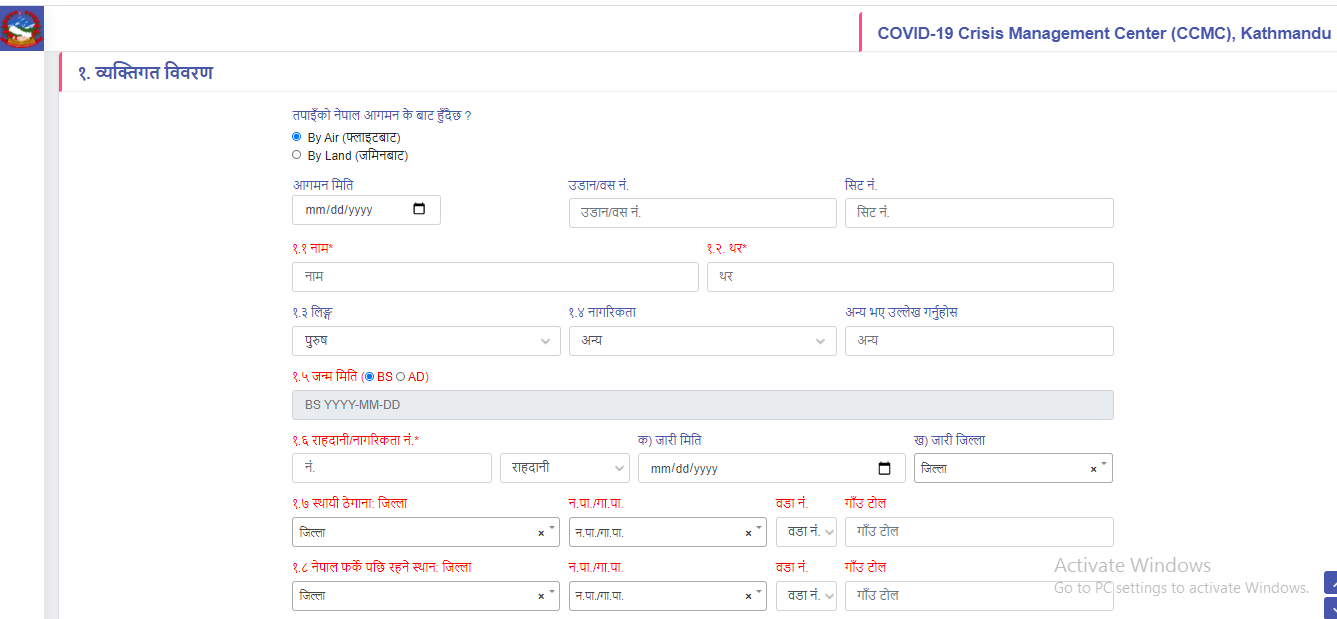 It is the notice about the Royal Brunei Police Job.
The forms are available in different languages. So you can use the language in your own choice.
Online Form for Domestic Travellers
These forms are regulated by international civil aviation organization. These traveller forms consist of personal information. Similarly the form gives the destination of the traveller and the basic health condition.
International Online Arrival Form
Well if you are moving to Nepal at that moment you have to fill this form. All the Nepalese will to come Nepal must fill this online form before taking the boarding pass of the flight. This is self-declaration form. Hence you have to give the true information in this form. Do not leave any question unanswered. It is for the safety of you and your family.
International Online Departure Form
Are you going to abroad from Nepal? Well at that time also you have to fill online form. It is mandatory for all the travellers to fill up this online form. By the way if you travel without filling this form it may create problem in the immigration at the airport.
CCMC form Details
This form consists of traveller information and health condition. For the international travellers you have to give the family details as well. On the other hand for Nepalese returning to home from abroad you have to give your plan after you return to Nepal.
How to book Cheap Flight Ticket
This is an article to provide the knowledge about the ticket booking. It gives idea to book cheap flight ticket. So if you have any questions about foreign employment check our different articles.