There are some specific requirements to get Canada Working Visa for Foreigners. It does not matter where are you applying for the working visa.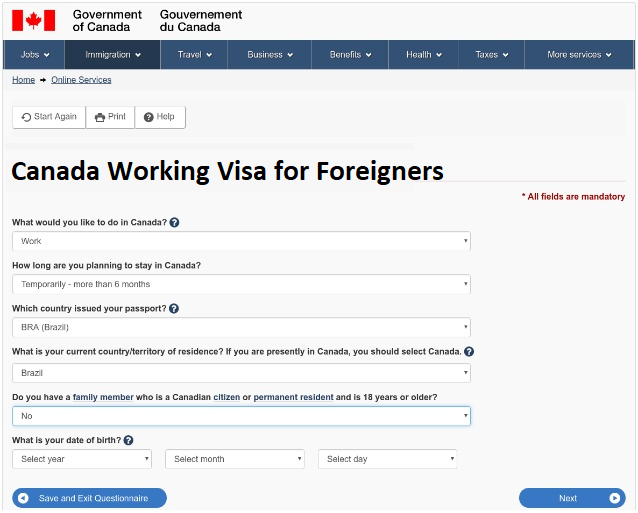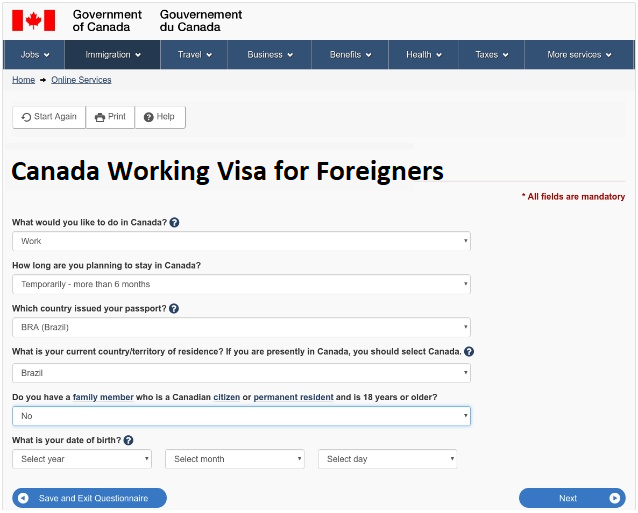 Canada Working Visa for Foreigners
There are several types of working visa in Canada for the foreigners. Hence we discuss them one by one and in simple language so that you can understand it easily.
Basically the skilled manpower has good scope in Canada. If the business organizations are not able to fulfill the vacancy from their own labor market in such can they heir the foreigners.
Work Permit: Who Can Apply
Eligibility Requirement for all Applicants
There are some specific requirements you have to fulfill to apply for working visa in Canada. The criteria are different for different time period. It means the rule is different for different nationalities and different seasons.
Recommended for You: 22 thousand working visa for America. Learn more about it from our previous article.
However, all the work permit applicants must follow these norms.
You must prove to the officer that you will leave Canada after the work permit is over.
Similarly, you have to show enough money to support you and your family member during your stay in Canada.
You must obey the law and have no criminal record in your country.
It should not be danger in the security of Canada due to your presence.
You must not have plan to work in the black listed companies.
Lastly, you must submit the documents asked from the officer to enter your country.
How to Apply Working Visa from Outside Canada
Well, you can apply for the work permit if you are outside Canada. So for this you have to visit the Canadian embassy in your country or territory. Make sure you follow the instructions for how to apply Canada.
List of Job Which Requires no Work Permit
We have an article on this topic. So you can learn more about jobs which do not require work permit in Canada from this article. We are not going to repeat all the things over here. Hence we suggest all the interested to check our previous article to learn more about working visa in Canada.