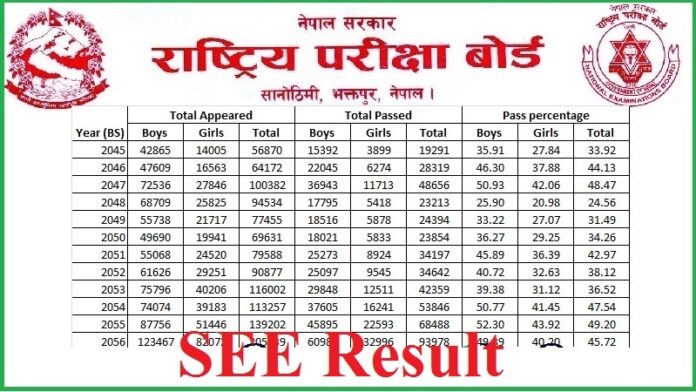 NEB Publishes 2079 SEE Exam Online Result. You can check the online result with grade sheet from official page of examination board.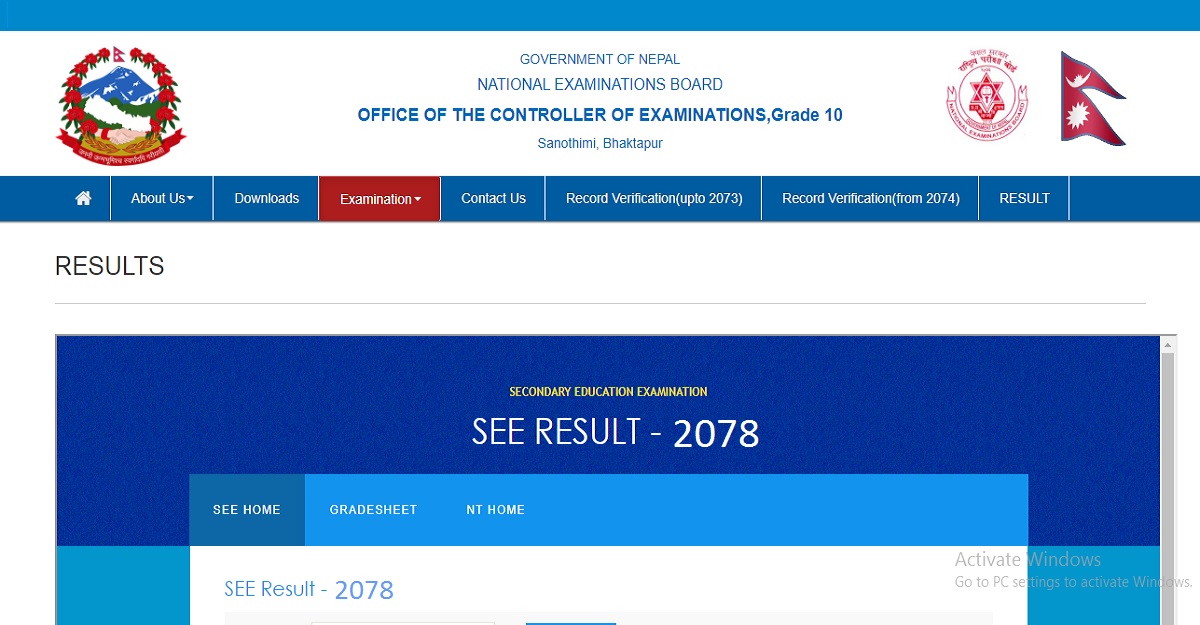 You can check online result of Secondary education exam by three ways. Like webpage, sms and IVR. Let us now discuss on it one by one.
2079 SEE Exam Online Result in Webs
The official websites of Nepal governments provide SEE exam online result. Similarly Nepal Telecom official page for SEE exam results also gives online result with marks sheet. In the past there was no such provision for the class ten board exam results.
How to Check Online SEE Exams Result?
As mentioned above you can log in any official websites of SEE exam result. We have the list of SEE result providing portals at the end of this article. Beside this you can check the online result via SMS system.
How to Get SEE Result by SMS?
Follow these steps to get online SEE exam results via sms.
First of all go the message box in your mobile phone.
Type SEE <space> type exam roll number with alphabet.
Now send this message to 1600
Now you get the reply in your mobile phone telling about the required SEE results. If you are not able to provide the correct information it may create some problems. Hence while typing the message you must be careful.
SEE Result 2078 with Grade Sheet
Are you looking for SEE online result? Well you can find all the steps to get online SEE exam results from here. Just follow these steps for the online SEE 2078 result with mark sheet. Getting result and getting result with grade sheet they are different.
How to Get SEE result by IVR method?
It is the method to get SEE exam online result by using PSTN and CDMA. Dial 1600 from land line or CDMA phone set. Now follow the instructions given over there. By this way you can get online SEE exam result with Grade Sheet.
SEE Results at see.ntc.net.np
It is the web page of Nepal telecom for SEE exam results. This page gives the result with grade sheet. Some Nepal government's sites may get down due to high traffic. But NTC page rarely go down. Therefore students find this page helpful to get result.
Online SEE Result at neb.gov.np
It is the official page of national examination board Nepal. Here you can download the grade sheet easily. Visit this page and tap on result. Now proceed ahead just following the instructions there.