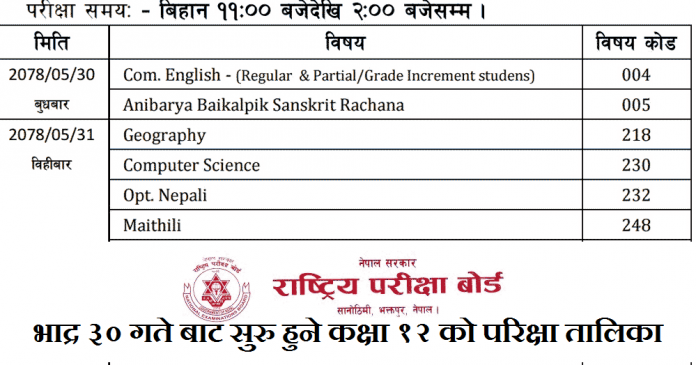 Parliamentary Committee has directed Nepal government to conduct class 12 exams in physical presence. Here is 2078 Class 12 Exam Notice.
Here is new exam routine for grade 12. It will be in the home centers with the physical presence of the students.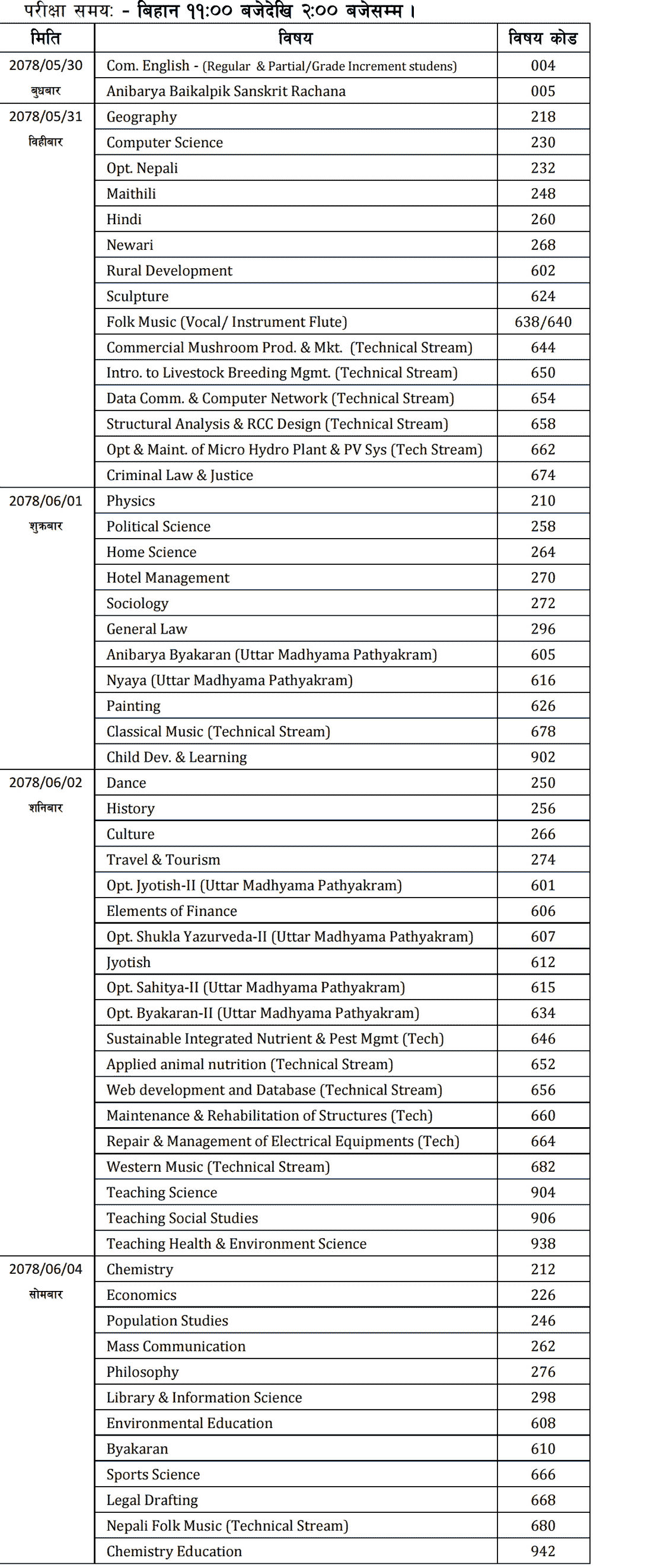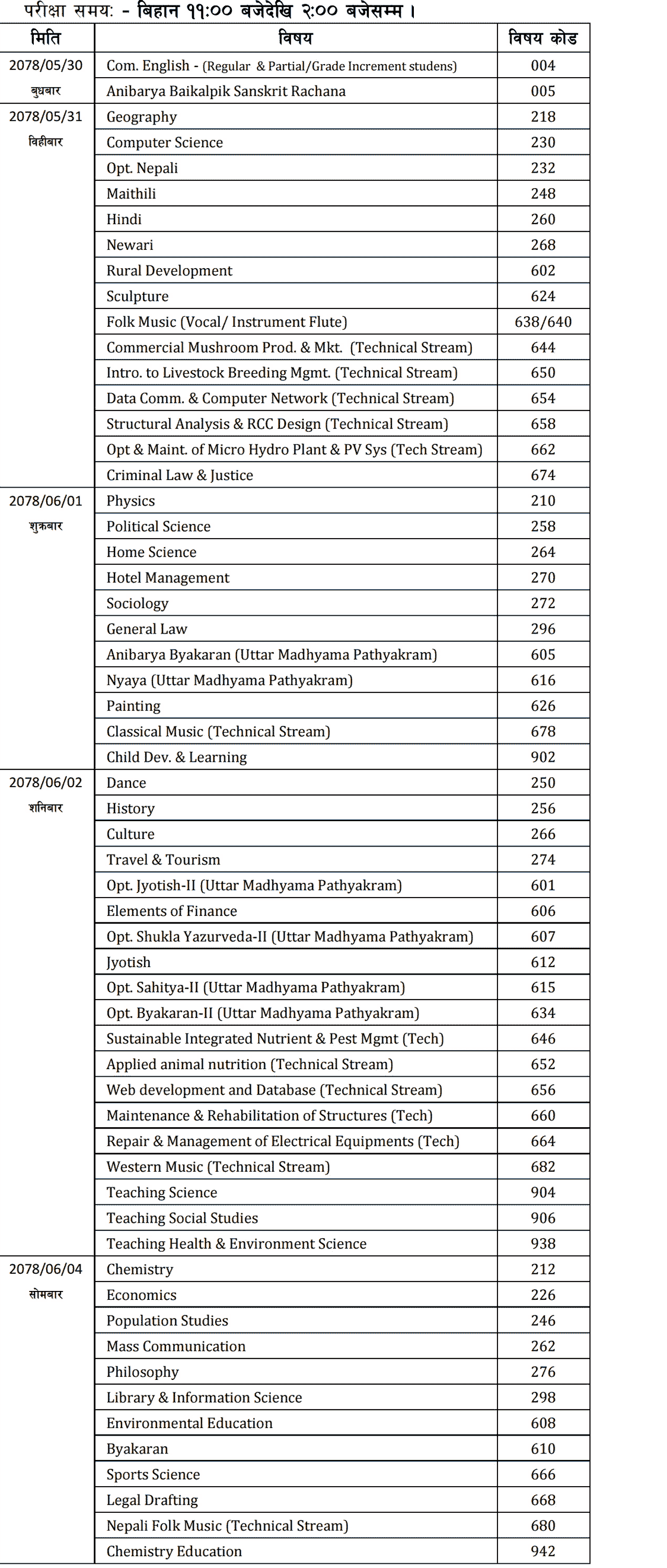 2078 Class 12 Exam Notice
Nepal government is giving vaccine to class 11 and class 12 students. So, as soon as the vaccination program will over national examination board Nepal will publish the exam routine.
Government is working to complete this vaccination program before Dashain festival. Hence class 12 exam will be in physical presence when all the students get vaccine.
Exam after Vaccine
Government is planning to provide vaccine to all the class 11 and 12 students. So, soon after the vaccine program will over there will be physical presence written exam for class 12 board exam. The detail is yet to come.
Previously the exam was scheduled for Shravan 31. Due to corona virus pandemic government has postponed the exam until further notice. But now the parliamentary committee is suggesting the examination board to conduct the exam in the physical presence of the students.
New Exam Routine
NEB will publish the exam routine at least 15 days before the exam. So, students can get the latest exam routine from this page. We have attached the routine just below.
List of Engineering Colleges in Nepal
It is the list of engineering colleges in Nepal. So the students willing to study engineering in various faculties can get the detail information from this page. We have brief introduction about each college in our previous article. Hence if you want to learn about it checks our previous articles.
MBBS Entrance Exam Questions
Are you preparing for MBBS entrance exam? Here are the entrance exam questions. It is very much useful for this exam. Therefore, give two minutes time to go through this exam questions.
Best Faculty for Bachelor Study
There is no any absolute faculty as the best faculty. It is up to your interest. So, choose that faculty which you find best. Therefore we suggest finding the appropriate faculty according to your interest.