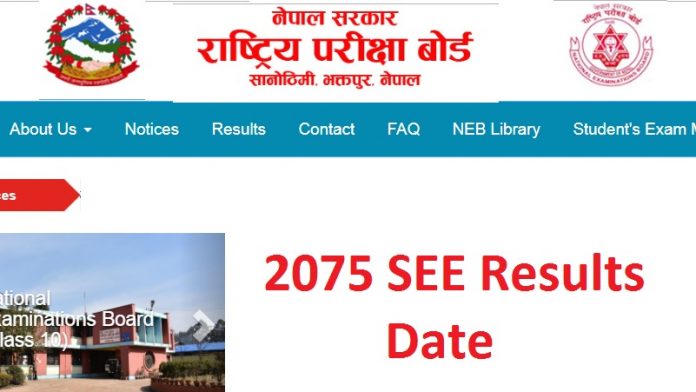 2075 SEE Results Date is coming nearer and nearer. Due to lack of staff in district level offices 2075 SEE Results Date might go one or two weeks back compared to last year.
For the complete information about SEE Result read article properly.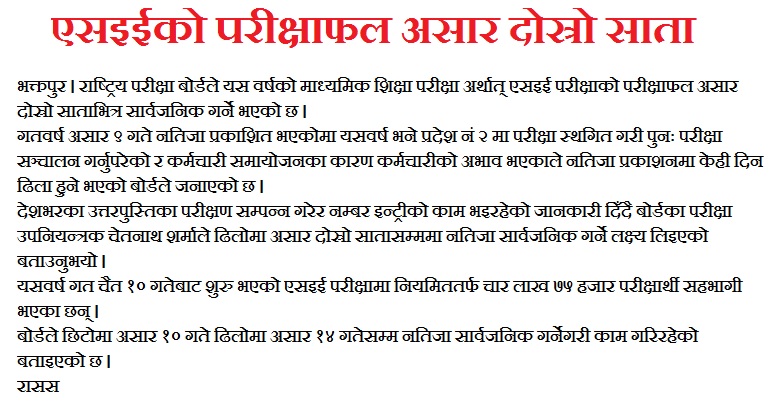 2075 SEE Results Date? When will SEE 2075 Result Publish?
Well it is the questions in the mind of all the SEE 2075 candidates and their parents. They are looking forward to 2075 SEE Results Date. So here we discuss on the SEE result publication date.
Most probably the SEE 2075 result will be little late as compared to the last year. It is because there is lack of staffs in the government offices in the district and province level.
Most Probably National Education Board Nepal Publishes the SEE 2075 Result by the Second week of Asar.
So the result processing as well the answer book marking may take little more time this year.
This year the SEE result is very likely to publish by the third week of June. Hence roughly within 4 weeks from today the secondary education exam result will publish.
How to Download the SEE Grade Sheet?
You can get the online grade sheet just following the given instructions below. so for this purpose follow the given steps.
First of all go to the official website of national examination board Nepal i.e. www.neb.gov.np
Now enter the exam roll number and date of birth in the dialogue box.
Once more check the detail before submission.
Beside this there are other several private websites to provide the SEE online results. The details of the list of websites providing the secondary education result we will update here very soon.
SEE 2075 Result by SMS Service
So if you have no internet facility at that moment you can use the sms service to get the online SEE result. The Nepal Telecom users can send the sms at 1600 for the result.
Go to the message box in your mobile phone.
Type SEE space exam symbol number.
Now send this message at 1600.
So in such way you can get the online SEE result easily. If any of these do not work try at gbsnote.com.
This time we are planning to provide the online SEE result from our page itself. It is yet to finalize. So if every thing goes normal we will provide the online SEE result from here.
Finally we would like to express our best wishes to all the SEE candidates for the upcoming result.