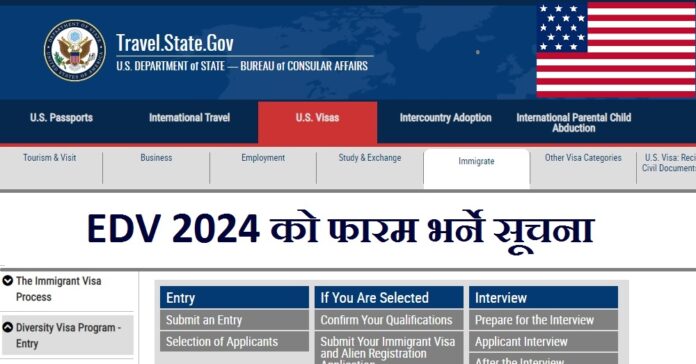 State government publishes the 2024 DV Lottery Notice. According to the notice the EDV 2024 begins from 5,October 2022 12 noon day light time.
EDV 2024 Notice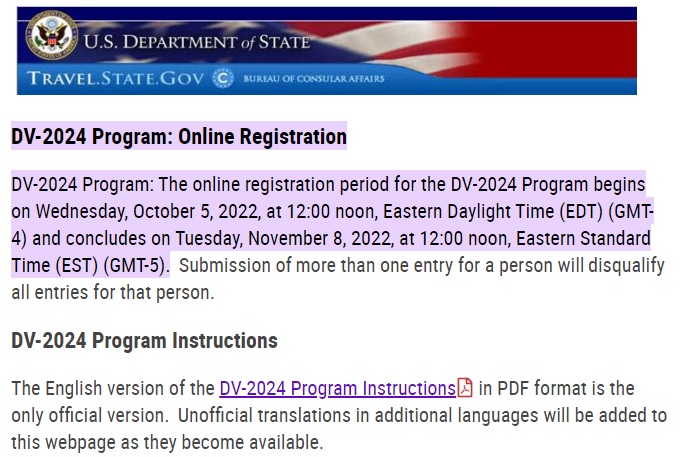 Complete the dv lottery form yourself. The American government strictly suggests all the interested candidates to fill the dv form themselves. Here are some important points for the dv applicants.
2024 DV Lottery Notice
US embassy Kathmandu Nepal publishes the dv lottery application notice. Hence remain with us for all kinds of notices and information about dv lottery.
Things to Remember
Never share the confirmation number to others.
Do not submit the online application more than once.
Give the correct information in your online dv lottery application.
Provide all the required family details. .
Save or print the confirmation number obtained at the end of application form.
DV photo size is crucial. If you are not able to give correct size dv lottery photograph then your application form will be removed from the random selection. Similarly your dv lottery photo must be in 600 by 600 pixels size. It is basic idea about the dv lottery photograph. More details you can get from gbsnote.com.
How get DV Result?
EDV 2024 result comes by the first week of May 2023. So, to check the online dv result you need the confirmation number that you got during the application. By the way if you lost the confirmation number still you can get the online result.
Confirmation Number Lost
Visit the dv lottery official page to get online result. if you have lost the confirmation number then in such case you have find the button named confirmation number lost. Tap on this icon and follow the instruction given there.
Online DV Form
Online diversity visa lottery application form is available in the dvlottery.state.gov. It is the official page of dv lottery. Beside this there is no way to submit online application form.
Scam on DV Application
There is no any an agent or firms for the dv lottery. It is the official program of state government. Hence there is no influence of private sector in it. If you receive the email telling that they will help you to get the dv lottery, it is fraud. Nobody can increase the probability of winning the dv lottery.