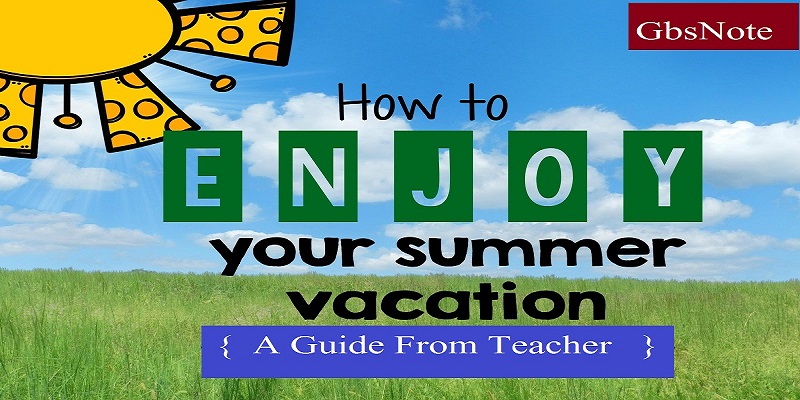 Vacation is the most awaited time for students. Students are very much eager to celebrate these days. On the other hand these vacation days are burden for the parents. Most of the parents are busy in their own business. Sometime there is no one to remain with their kids at home. This a great challenge for the parents. Sometime they are unable to find the correct solutions. Parents are in confusion about engaging their children during these days. Here we include some tips for the parents. It provides ideas for the parents. This is simply an outline about the vacation schedule. You parents can find more about engaging your kids during summer vacation. Let's guide the children correctly during these days. So that vacation can be even more fruitful. The following are points for utilization of summer vacation.
Use of Summer Vacation
Make a time table for your children round the day. Allocate time for different activities like using mobile phone, playing computer, using internet and study hours.
Give more time to your kids during these days as much as possible. Take at least morning or evening meal with your kids. It makes them feel proud.
Arrange week end outing with your children. Instead of sending children with their friends try give a company.
Make them a study schedule in the morning and evening. Encourage them for creative works. Tell them about your culture and tradition. If it is necessary arrange help and support of teachers for their respective subjects.
Help your children to develop swimming and other kinds of manual skills. Mothers can train them in cooking skills.
Ask them to listen radios, watch news channels or search internet and collect currents news of the world.
To make better skill in reading and writing in Nepali subjects ask your children for newspapers reading and creative writing. Parents can simply ask the children to write about the dreams during last night.
Senior level students can take some additional classes during these days. It is prime time for the students to make up their study. They can make revision practice according to their board level questions patterns. Make a group of your colleagues in your neighboring. Make a group discussion in certain topics during these vacation days. Wish you all very happy and safe summer vacation. GbsNote would like to extend helping hand to you all dear students to make your vacation days more enjoyable and meaningful.