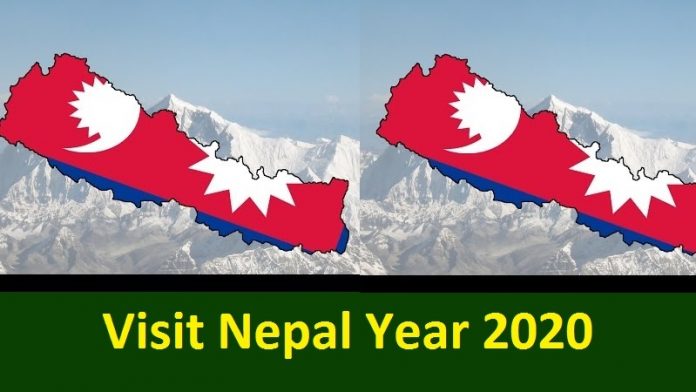 Nepal is going to celebrate Visit Nepal Year 2020. So Nepal government is planning to enter two millions tourists in this year. In the past also Nepal has celebrated Visit Nepal Year 1998.
How Can Visit Nepal Year 2020 be Successful?
So there are many things to cover for the grand success of Visit Nepal Year 2020. The number of rooms for accommodation must be added. There must be alternative of Tribhuvan International airport the only international airport of the nation. Most probably Gautam Buddha International will be over by this time.
Recently Prime Minister KP Sharma Oli has inaugurated the Visit Karnali Rara year 2018. Nepal government is going to operate the only international airport i.e. Tribhuvan International airport 21 hours a day. This will certainly help the flow of aircrafts in Kathmandu. It means many flights can be added with in this time period.
How can we elongate the stay of Tourist in Nepal?
There are several ways to elongate the stay of tourists in Nepal. Firstly we have to find the new destinations for the tourists. Secondly we have to find the new trekking routes for the tourists. On the top of this we can add many points of visit even in the sight-seeing. At the same time the entire entrepreneurs involve in the tourist must be able to provide good service to the guests. However we Nepalese people are ahead in the matter of hospitality.
How to promote tourist industry in Nepal?
This is my personal view only. So in my opinion the must be joint venture of public private partnership to promote tourist industry in Nepal. The programs like Visit Nepal Year 2020 will certainly help to promote the tourism in Nepal. Similarly the tourism is one of major sector to earn foreign currency. There is huge gap in the import and export of goods in Nepal. So to purchase petroleum and gold country needs huge foreign currency which can be partially fulfilled by tourism sector.
So in brief the contribution of tourism sector in Nepal is very important for the nation.