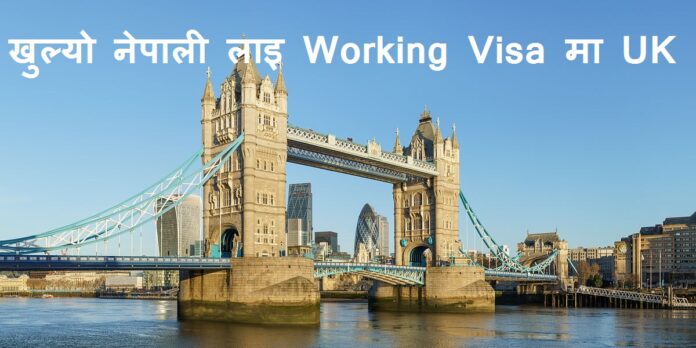 British government is going to provide UK Government Job for Nepali. British government is now ready to give one thousand additional visas for Nepali migrant workers.
Seasonal Worker Visa
Overview
Online Application
Eligibility
You must be above 18 years on the day of application. Similarly there must be minimum 1270 pound in your bank account. You have to submit bank balance certificate during the visa interview.
How long it takes
You can apply for visa three months before your job starts. But you can enter United Kingdom just two weeks before the job deadline.
How much does it cost?
Your visa fee is 259 pound. You have to attach the original receipt during the visa application. This is non-refundable. It means if you are not able to get visa it will not be back.
How long can you stay?
This seasonal worker visa let you six months to work in UK. In such visa you cannot take the family members. However British government is going to provide special kind of work permit visa for Nepali citizens.
Apply Now
Submit the online application from. It is now free to apply for UK seasonal working visa. Basically UK government is going to provide the seasonal work permit visa in agriculture sector. It is government to government program. Hence it is not necessary to go after the agents.
UK Government Job for Nepali
British minister was in Kathmandu to make this announcement. More details we have in our previous articles. The application process and required documents are given below.
Required Documents
When you apply you need to submit the following documents.
Sponsorship certificate with reference number. Your employer gives you this number.
Valid passport or other document to confirm your identity.
Enough saving in bank to prove that you can survive your own in UK.
You need a blank page in your passport for the visa. If you have other travel document then it also requires space for visa.
All of your documents must in English language. If they are in other languages get it translated by notary.
This is all for now. We are not the agent for the abroad job. Simply we are sharing the information to the interested candidates for abroad job.
If you are still in confusion about such seasonal working visas either in Europe or America go through gbsnote.com. There you can find easy explanation about such jobs.