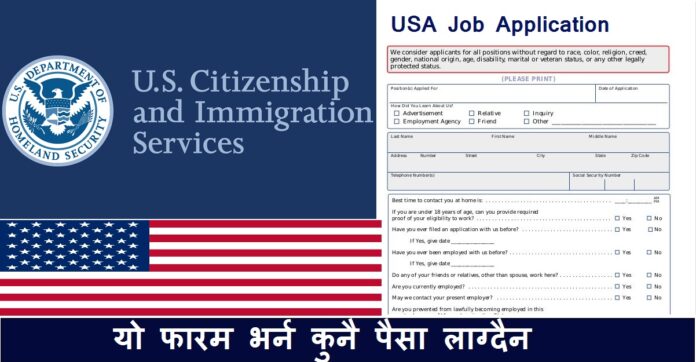 In this article you will get complete US Work Visa Guide. The types of temporary working visas, required documents and application process is available here.
Complete the Free online form to know either you are eligible for the working visa or not. It just takes few minutes to complete this eligibility test form.
Topics
Permanent Workers
Students and Exchange Visitors
Temporary Business Visitors
International Entrepreneur
What is American Work Visa?
American work visa is a legal document that lets you to live and work in USA. This is temporary working visa for the specified time period only. It will not let you to remain in USA indefinitely.
The period of time that you will be working in America must be mentioned in your job offer letter.
US Work Visas Types
H 1B Visa: This visa will let you to work in special area. Hence if you have such knowledge and qualification then apply for this visa. It includes fashion designers, actor and actress and researchers come under this category.
H1B1 Visa: this is not petition based visa. So to get this visa you need post-secondary education with minimum of four years' experience in special work field.
H-2A Visa: Temporary seasonal workers get this visa. It will let you to remain and work in USA for limited time period. Similarly people under this visa cannot change the job in USA.
H-2B Visa: Non agriculture sector temporary workers need this visa. USA provides this visa to fulfill the demand of labors in industrial sectors.
You can get detail information about different kinds of visa in gbsnote.com.
Working in United States
Many people from the world want to come to USA to work. This visa guide will help you to make correct visa selection for America. This page provides summary for visa selection and application process.
A common way to move USA for work is to file a petition form. If you have the combination of knowledge, skill and experience then you will be eligible for the permanent work permit visa in USA.
US Work Visa Guide
Before applying for work permit visa in USA go through this us work visa guide. Collect all the basic knowledge of US working visa. Similarly come to know that there are several types of work permit visa in USA.
Selection of wrong type of visa may lead your visa rejection.
Who Can Apply US Work Visa?
This is the question in the mind of everyone willing to go United States of America. Of course it is necessary as well. First of all you must know the kinds of work permit visa that US government offers for the foreigners.
Go through the official page of state government and read in details about types of working visa in USA.
Required Documents
State government is looking for the extra ordinary people around the globe. Hence US government always welcomes the brilliant students from the world. Similarly it is looking for the rich investors.
Beside this USA gives seasonal working visa for the migrant workers. Basically it is for the agriculture sectors. During the time of harvest there is acute shortage of labors in USA. Hence to fulfill this demand the government gives thousands of seasonal working visas for the foreigners.
How long Can I Stay USA?
Under this seasonal visa you can stay America for six months only. It will not let you to take permanent jobs in USA. Similarly you cannot bring your family members under this visa.
In This Article 
Besides being the best tourist attraction in the world USA is the best hub for migrant workers. The main reason for this attraction is the salary. United States provides good salary to their workers. It has good workers and labors law. That is why people from the world wish to move America.
If you have any queries and questions about working visa in USA contact us. Our team is ready to help and support. Just leave your contact information in the comment box below.