Here is TSC Nepal Job Announcement Notice. Teacher Service Commission Nepal is going to announce 1200 TSC Nepal Job Announcement Notice very soon.
You can fill the online job application form following this link. It is easy to fill the personal details in the job form.
Recently USA has opened 22 thousand working visa. So, if you want to live and work in United States of America fill this online form.
TSC Nepal Job Announcement Notice
As soon as the Teaching License Result will over Teacher service commission is preparing for the vacancy for the fresh candidates. Most probably this time TSC will ask the teachers for two levels. Like secondary level and basic level.
TSC Nepal Vacancies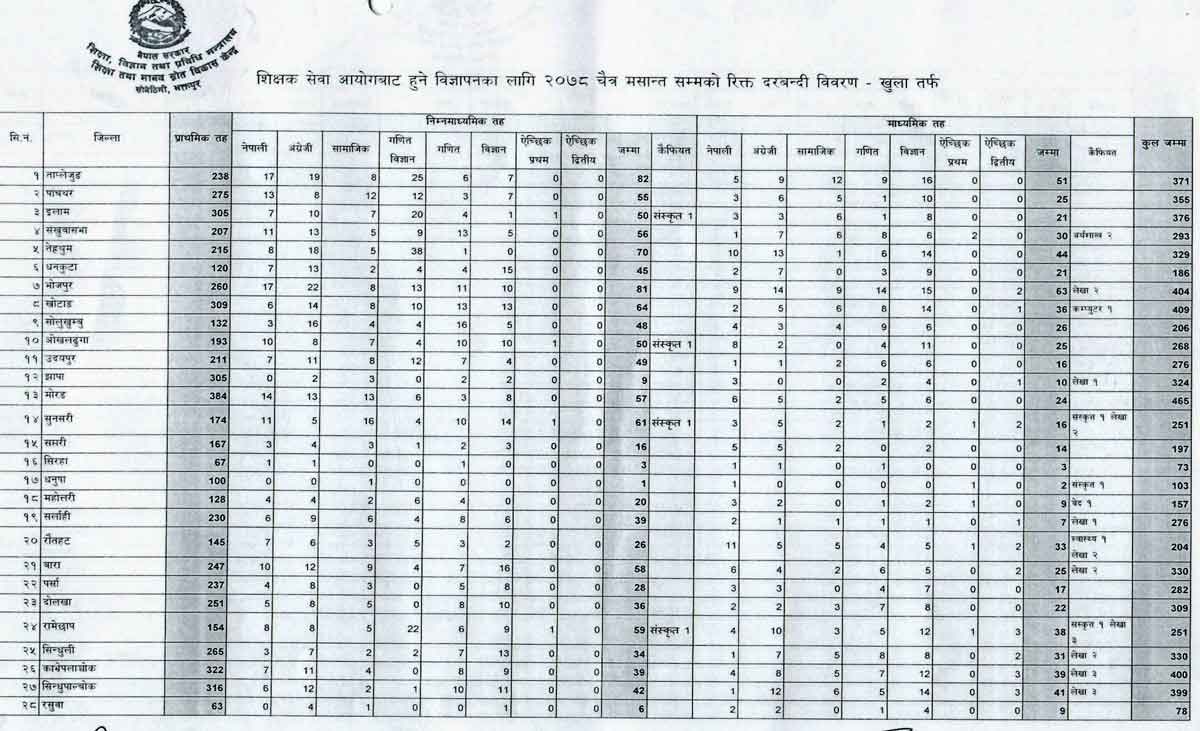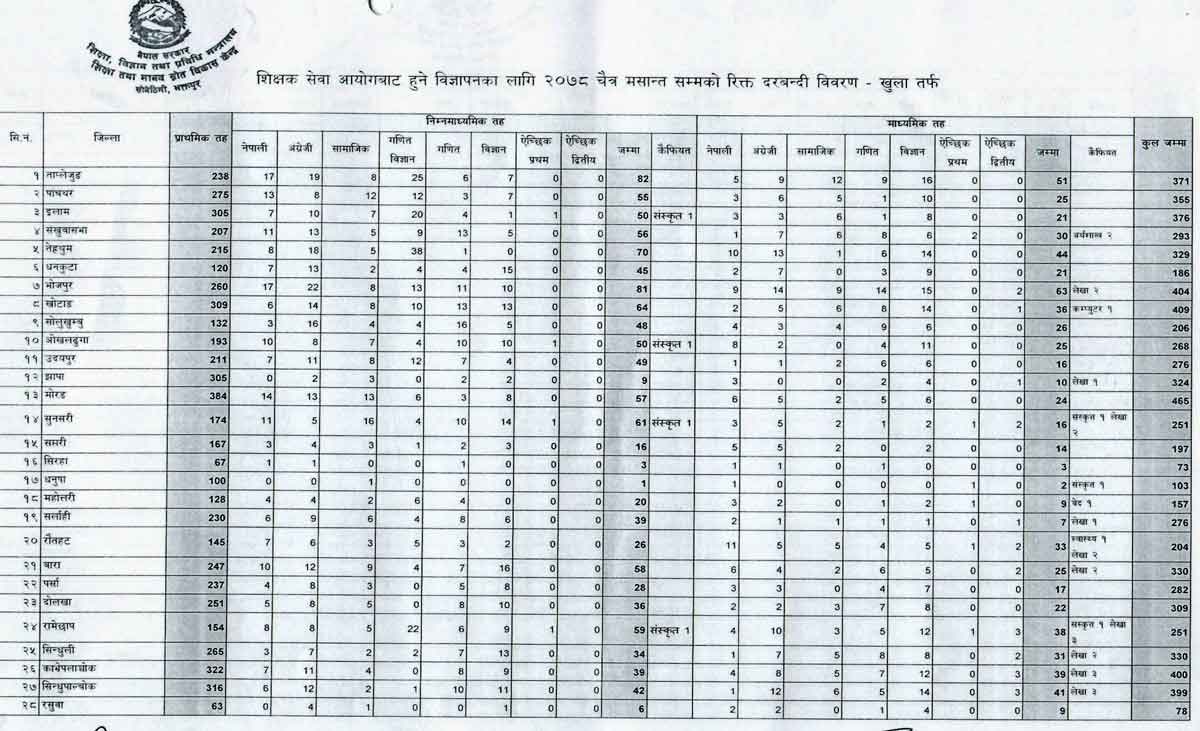 TSC Nepal Open Vacancy Notice
Teacher service commission Nepal has made the vacancy announcement for all seventy seven districts and seven provinces. We have the copy of notice attached in this article for your information. You can get the details of the job announcement in the following notice.
Online TSC Job Application form
According to the existing provision the TSC candidates can fill the online form for the job application. Here are the step by step processes to fill TSC online form. Just follow these steps for the online job application.
Go to the official page of TSC Nepal i.e. www.tsc.gov.np
Tap on online application.
Fill all the personal details and upload academic certificates.
Similarly upload the citizenship certificate.
Choose the category you want to apply for the post.
Finally submit the form.
Now you will get the notification that form submission is successful.
You can make online payment or pay in the stated bank.
Teacher service commission Nepal has already started online form in the teaching license application. Hence most probably it will start this digital system for the Teacher's vacancy as well.
PSC Nepal Online Job Application
The public service commission has started the online job application for many years. It helps to save the paper. Finally paper saving means environment saving. It needs to cut many trees to produce small amount of papers hence this paper less online job application is ecofriendly too.
Once you have made the master ID you do not have to fill and uploads the personal details and academic certificate every time you make the job application. You have to keep your master ID and password safe for the further use.