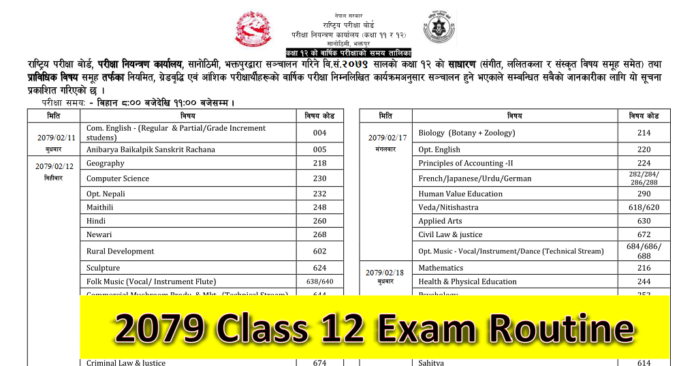 NEB has published 2079 Class 12 Exam Routine. Hence students can get their final exam class 12 routine from this page.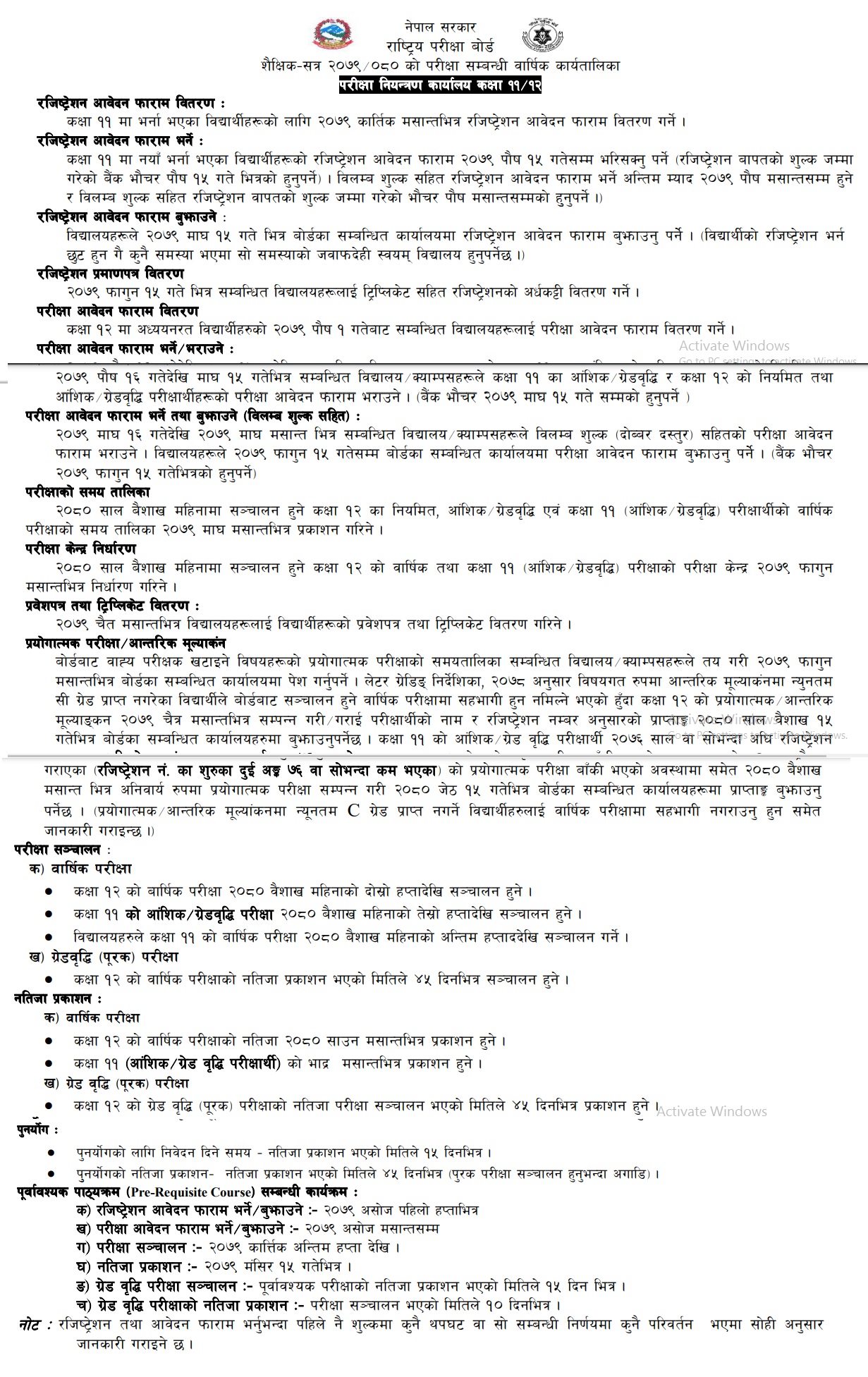 2079 Class 12 Exam Routine
The examination board has decided to run the class 12 board exam from the second week of Jestha 2079. Here we have news cut piece on it. Today the board meeting is going on to finalized the exam routine for grade 12.
Finally national examination board is ready to run the final exam for class 12 in the physical presence of the students. The pandemic is now under control. Similarly the vaccination for the public is going on therefore NEB is now fully ready to give the board exam for class 12 students.
Exam Questions in the Centers
This year NEB is not going to send the printed question papers to the centers. Like the previous years the exam centers will get the question just before the exam starts via official email of the school.
The exam center will now produce the required number of copies themselves. This will certainly minimize the leakage of question.
4 Lakh Students for Class 12 Exam
There are more than four lakh students for class 12 board exams. All of them are the regular students. Last year there was home center for class 12 exam. Hence there are very few students for the retake.
Class 12 Exam Centers
National examination board will soon publish the exam centers for class 12 exam. We will make it available in this page hence remain in touch with us for all kinds of information about NEB.
Grade 12 Examination Schedule 2079
The examination board is going to publish the class 12 exam schedule by today. According to the chairman of NEB the exam routine will publish today itself.
Class 12 Science Exam Routine
The board publishes the exam schedule for all subjects at once. Hence all the subjects can use the same time table and find the date for their respective subjects.
Class 12 Exam Routine for Management
As mentioned there will not be separate exam routine. All the subjects' exam routine is in compact form. Therefore get the copy of this exam routine and check your exam date for your respective subject.
Class 12 Education Exam Routine
This is the exam routine for the education students. NEB has already removed the faculty in grade 12. However there are students of different optional subjects.