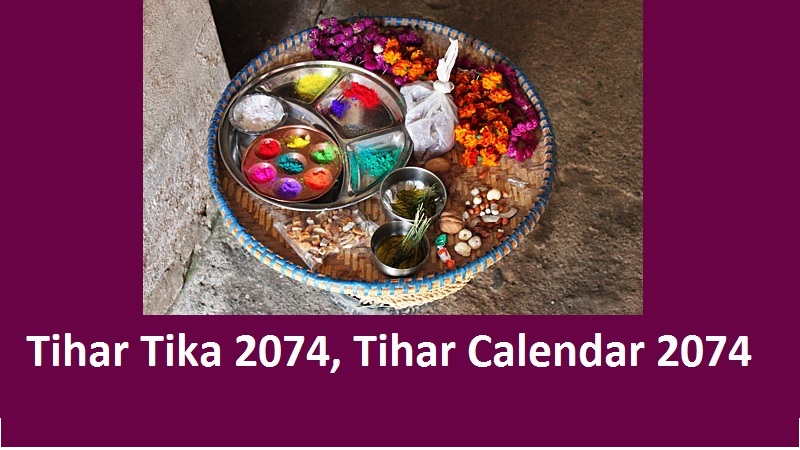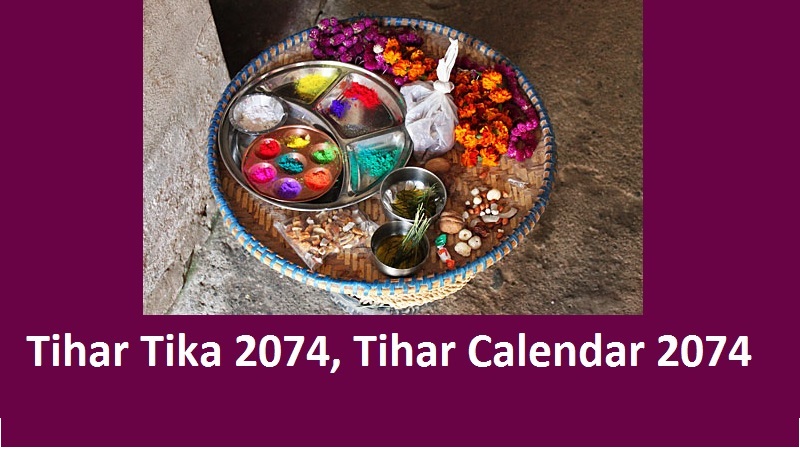 Here is the Tihar Tika 2074 calendar. The detail of the Tihar Tika 2074 is given below. So if you are searching for Tihar Tika 2074 time table you are in right place. This year Tihar Tika is on October 21 Saturday. According to the decision of Pechanga Nirnyak Samitte Tika Time is upto 11:51.
How to Celebrate Tihar Tika 2074
Basically Bhai Tika is the festival where sisters worship for the welfare of their brothers. During Bhai Tika sisters give delicious food to their brothers. At the same time brothers also offer gift to their sisters. In other sense it is the festival which helps to bring the relation between brothers and sisters close. In the ancient time also there were many stories related to Tihar and Deepawali.
Attractions of Tihar Festival
The next attraction of Tihar festival is Deushi and Bhailo. These Deushi and Bhailo is the main attraction of Tihar festival. On the day of Laxmi Puja people visit the locality in the group. This group is called Bile group. This bhaile group gives best wishes to the house owner. Similarly the house owners also give gift, cash and many more to the Bhaile group.
Bad Custom of Tihar Festival
There are many bad custom of Tihar festival. So we will discuss about it in brief over here. Some of the bad customs of Tihar festival are as follow.
Drinking alcohol during Tihar
Gambling during Tihar festival
Extra vacant habit in Tihar festival
Over eating during the festive season
These are the some of the bad custom of Tihar festival. So for the conservation of our culture we have to preserve the good custom and correct the bad custom. Therefore it is the duty of each citizen to preserve the good culture and correct the bad custom.
Hence at last we want to suggest all the visitors for the constructive suggestion for the improvement of such articles. Therefore do not forget to share the article if you like it. On the other hand if you have any suggestion leave you comment in the comment box below.
You May Like: