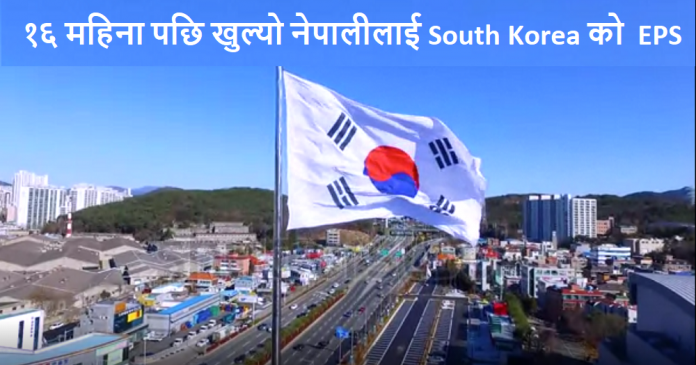 Nepal government agreed the three points of Korean government to send migrant workers. Hence South Korea EPS System Resume Soon.
Make EPS TOPIK 2022 application from here.
EPS Korea Resume Soon
Now very soon Nepali migrant workers can go Korea Under EPS. Here is the detail news.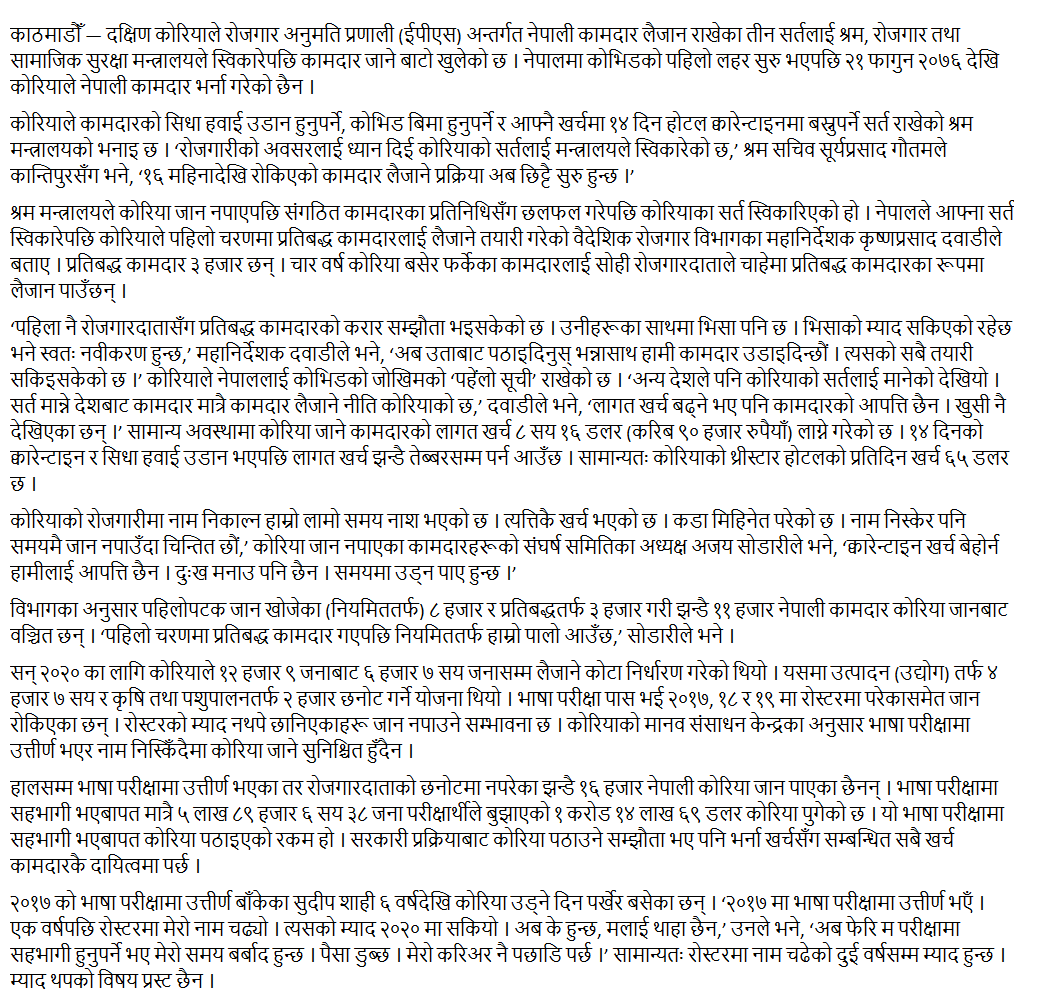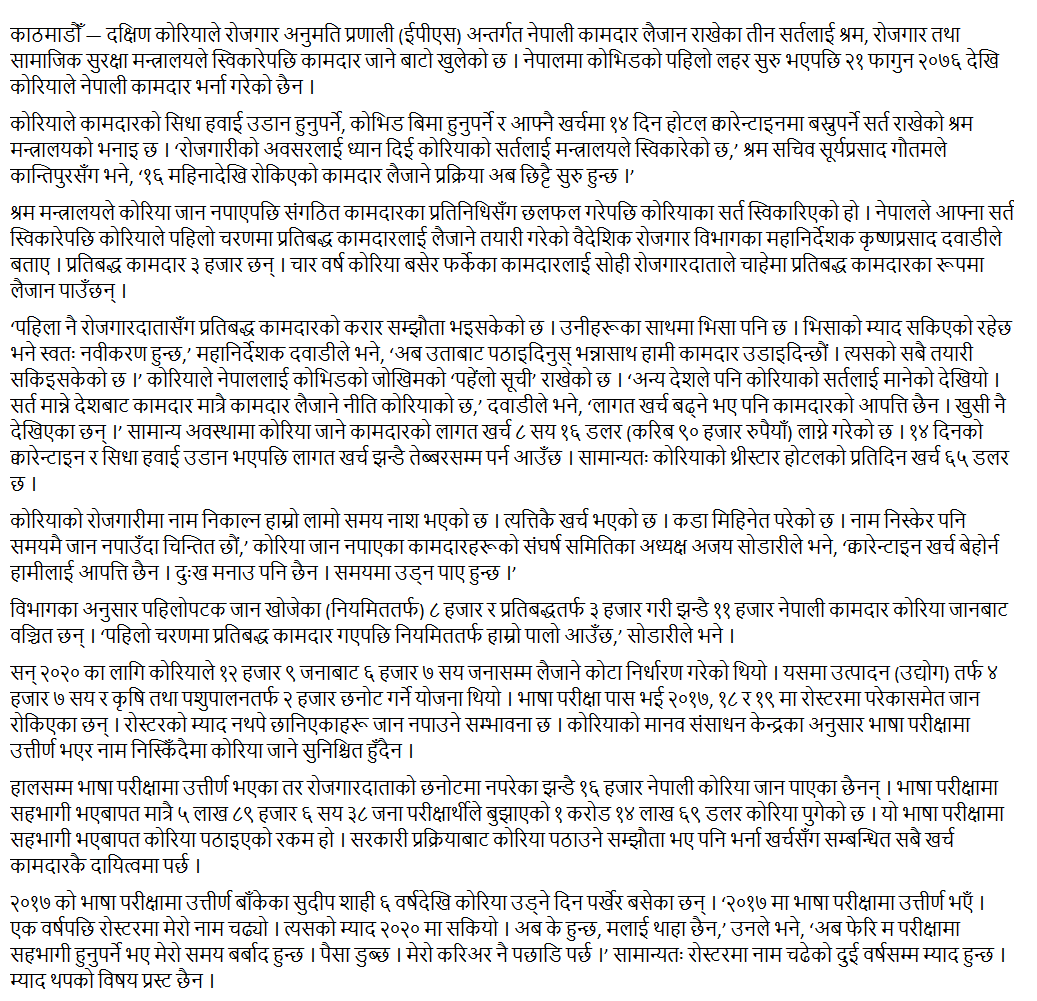 South Korea EPS System Resume Soon
Due to Covid 19 Korean government has not employed the Nepali migrant worker under employment permit system for last 16 months. Thousands of Nepali migrant workers who have passed the Korean Language exam are waiting to visit Korea for the job. Now the government of Korea is ready to take the migrant workers after they fulfilled the Korean government demands.
3 Conditions of Korean Government
Direct flight from Nepal to Korea without any transit
Medical insurance by the employee
Compulsory 2-week hotel quarantine
Nepal government representative Krishna Prasad Dawadi the director general of Department of Foreign Employment said that the Nepali migrant workers are happy to complete these conditions. This new rule to migrate south Korea will increase the cost by three folds.
South Korean authorities also hinted during the visit of Nepal that they soon start the entry of Nepali migrant workers. As Nepal government and the migrant workers authorized organization are now ready to complete these three points there is no point of dispute now.
South Korea EPS Resumed
In the first phase the visa holder returnee workers will go to Korea. This group has already served in Korea for four years. There are thousands of Nepali youths who have passed the Korean Language test as well as the skill test. They are in the final stage to move to Korea. On the other hand, they do not want to miss this hard earned opportunity.
Korean government is positive to hire Nepali migrant workers. Verbally they are ready to start the EPS soon. However, the official decision is yet to come.
There are 31 thousand migrant Nepali workers currently working in South Korea. This group of people contribute in the remittance of country.
This article we have prepared with reference to Kantipur National Daily 2078/4/1 issue.
Similarly, to South Korea EPS TOPIK there is opportunity to live and work in USA. The state government has announced 22 thousand additional visa for the migrant workers for 2021.