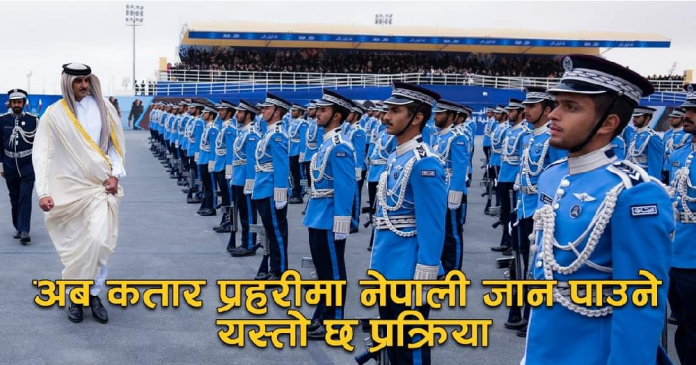 The ministry of interior of Qatar is going to recruit Nepalese youth in their police force. So, here is the complete Qatar Police Job Online Guide.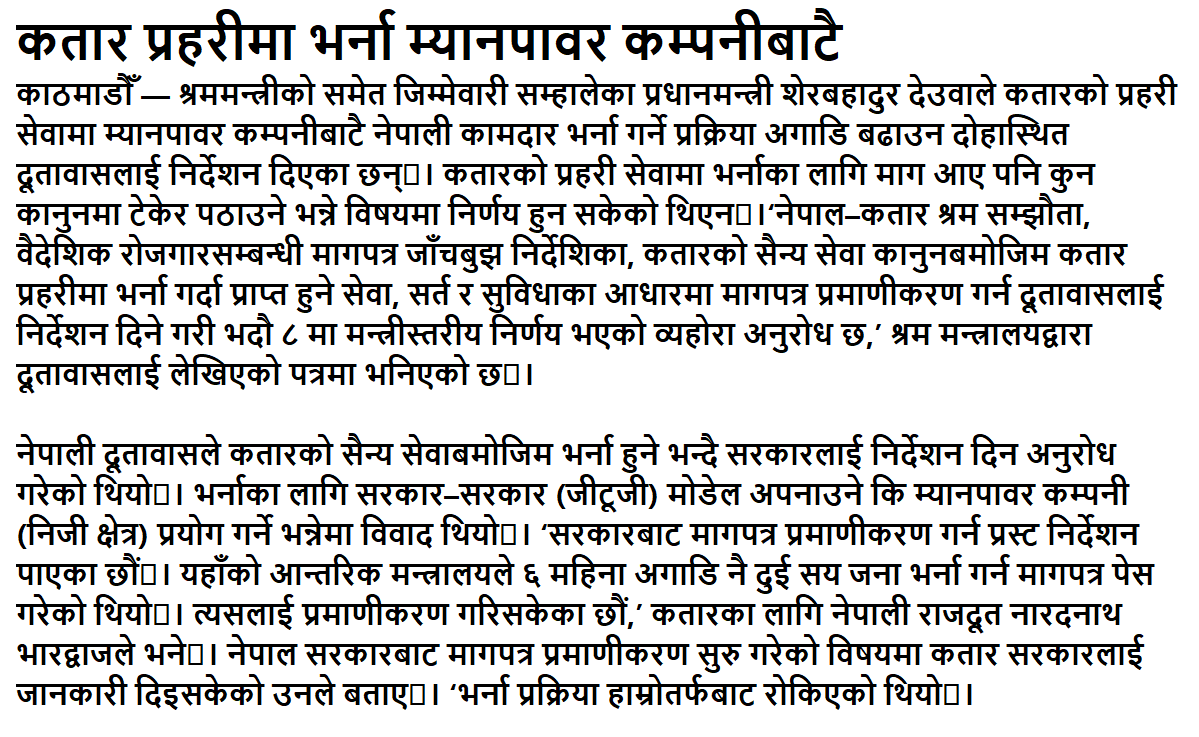 Here you can check your eligibility. That is, you may test yourself that either you are eligible for Qatar police or not.
Qatar Police Job Online Guide
Finally, Nepal government agreed to supply manpower in the Qatar police force. Initially Nepal government was not ready is this matter. Recently government has decided to allow the manpower agencies in Nepal to recruit the Nepali youths in Qatar police force.
Requirements for Qatar Police
Each individual must have the following physical criteria for this job.
Height: Minimum 5.7 feet
Weight: Not above 75 kg
Chest: 34 inch before inflation and 38 after inflation
Running: 1600 m in 10 minutes
Similarly, you have to face long jump, sit up and high jump test. At the same time, you must look physically strong as well.
Academic Qualification
The candidates must have minimum plus two passed. That is high school degree. During the visa interview you have to show all the original documents.
Nepali in Qatar Police
600 Nepali has already served in Qatar police force. Now it is second batch that Qatar government is going to enroll Nepali youths in their police force. This time there is nearly 12000 vacancies for Nepali.
Salary for Qatar Police
For the Asian people the salary starts from 3000 Qatari Riyal. So, the range of salary for Nepali citizens is 3000 to 6000 QAD. If you want to learn more about it you can visit the official site of Qatar police.
UAE Police Job
Like the Qatar police there is demand in UAE police for the Nepali youths. Basically the Gurkhas has their own image in the security service in British and Indian army.
We have separate article about Dubai police job. Hence you can learn many more about this job from our previous article.
French Army Job
The next attractive job for Nepali youths is France Army. Individual from the 21 years to 40 can apply for the post. It is not the official page for the job application. We have collected this information for your knowledge.
US Army Job
Nepali living in America can join this job. There are many people in American army. Hence if you are under the permanent resident visa in USA and want to serve as the US army you can do so.