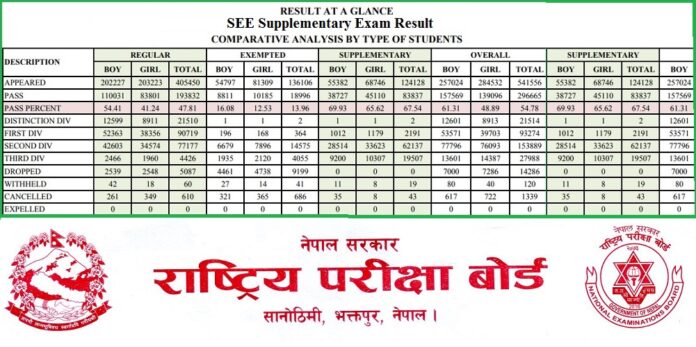 SEE Exam Result is almost ready to publish. The national examination board publishes SEE exam results.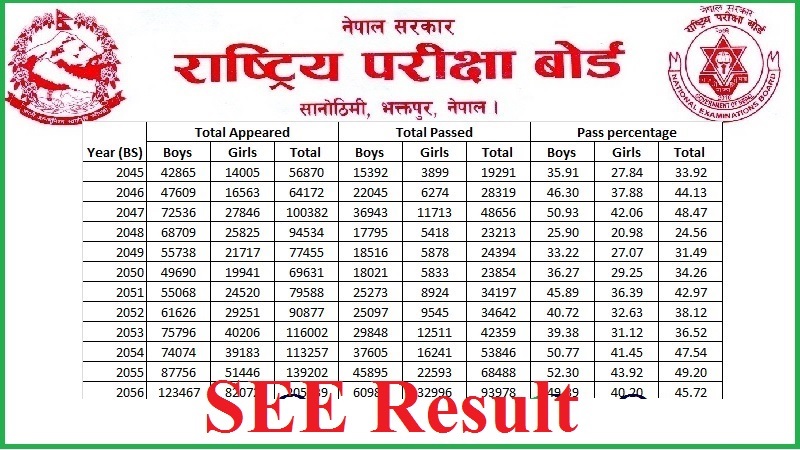 SEE Supplementary Exam Result is now almost ready to publish. Students and parents can get the online result from the official page of National Examination Board Nepal.
You can get the online SEE exam result at neb.gov.np. It is the official page of national examination board Nepal. Most probably the central office of NEB is publishing last SEE exam results.
According to the source the province level NEB office is going to conduct the upcoming exams of SEE students.
Result Overview
Due to two consecutive years pandemic the academic sector is badly damaged. The learning habit of the students is almost finished. At the same time the online classes were not effective. Hence due to such several reasons the SEE 2078 result was not satisfactory.
Old Grading System
At the last moment government has decided to publish the SEE exam results in the previous modality. However it was supposed to be published in the new model. In this new grading system students unable to get minimum 35 percent in the theory get NG. NG means not graded.
SEE Supplementary Exam Result
The students can take maximum two subjects secondary education examination supplementary exam. The result of this exam is coming soon. The result of SEE supplementary exam 2079 is nearly ready. Here we give the steps to check the online SEE exam results.
How to Check SEE Exam Results?
SEE exam online result is available in see.ntc.net.np. It is the official page of Nepal telecom. Just visit this website for the online result with grade sheet. Beside this there will be some other private sectors websites as well to provide the online SEE exam results.
SEE Results in SMS
If you are away for the internet or you do not have the smart device for the internet then you can send sms to get the online result. This facility gives you the result only. But to get the grade sheet you need to visit the websites.
First go to the message box in your mobile phone.
Type SEE give space and type exam roll number.
Now send this message at 1600
If you have any question about SEE exam results contact us. Our team is ever ready to solve your problems.
SEE Result by IVR
The next method to get the online secondary education exam results is IVR. So to get the online result you have to dial 1600 and follow the instructions given there.
At last we would like to express best wishes to the entire student waiting for the supplementary exam results.
NB: SEE Supplementary Exam Result is coming soon.