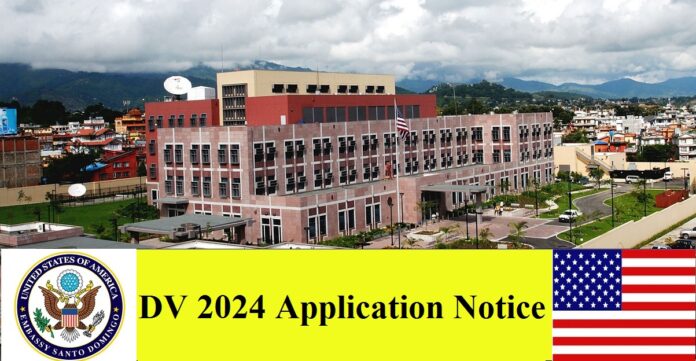 Millions are waiting for DV 2024 Application Notices. This diversity visa lottery is the easiest way to get American green card.
Just take few minutes to know either you are eligible for the dv lottery or not. There are some general but strict rules for the dv lottery application.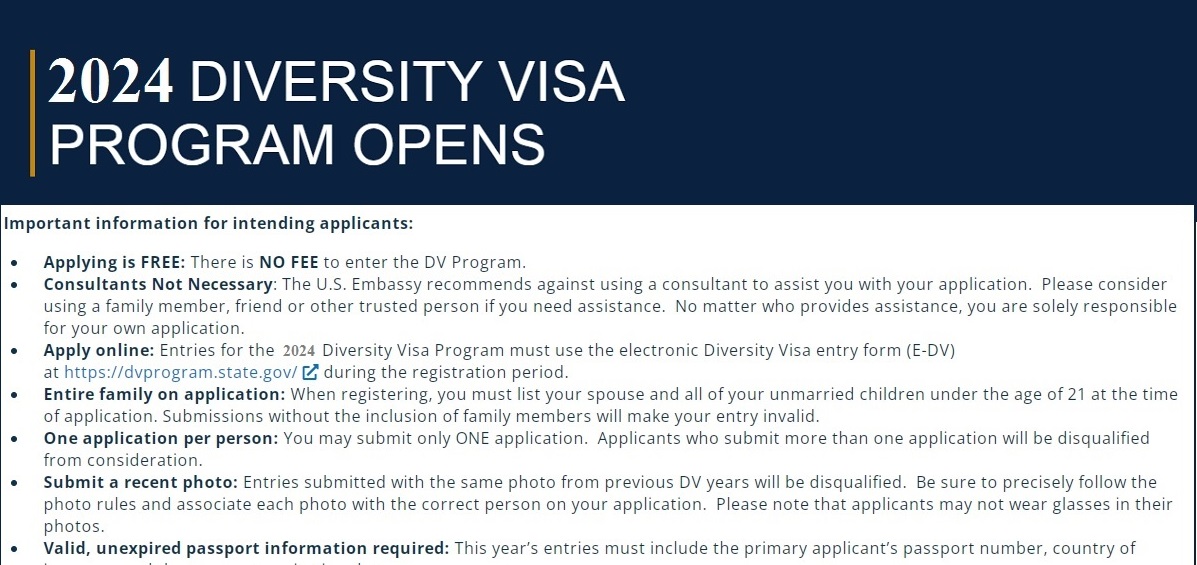 DV 2024 Application Notices
People for the eligible nations can only submit the online dv lottery application.
Here we have the list of eligible nations for the dv lottery.
Apply Now
You can visit dvprogram.state.gov to submit the online dv lottery application form. This is the official website to apply diversity visa lottery. Here are the steps for the dv lottery online application.
DV Information
Read this information before applying dv lottery online application. A small error results disqualification of your application form. Hence give all the personal details carefully.
DV lottery application form is free.
Consultant Not Necessary: The state government strictly suggests all the dv lottery interested applicants not to hire unknown people to assist you.
Apply Online: You have to submit dv lottery online form. The state government does not accept hand written application form.
Entire Family Details: you have to give the details of your entire family, like spouse and children details.
One Application per Person: never submit dv lottery application form more than once. It is invalid. If you submit the dv lottery application more than once then it will be automatically removed from the random selection.
Submit Recent Photo: do not use the last year dv lottery photograph for this year. The system does not approve such old photographs for the dv lottery. Hence take recent digital photo to complete the online application form.
Valid Passport: The dv lottery main applicant needs valid passport. In the online application form you have provide the passport number.
Beside this if you have any question about the online dv lottery application then leave your queries in the comment box.
US Embassy Nepal DV Notices
The American embassy Kathmandu gives the dv lottery notice for the interested Nepali citizens. So as soon as this notice comes we will make it available in this page. Hence remain with us for all kinds of dv lottery notice and information.
NB: The online 2024 dv lottery begins from the second week of October 2022. The detail notice is yet to come.
Finally we would like to express best wishes to all the dv lottery applicants for 2024.
DV 2024 Application Notices is coming soon.