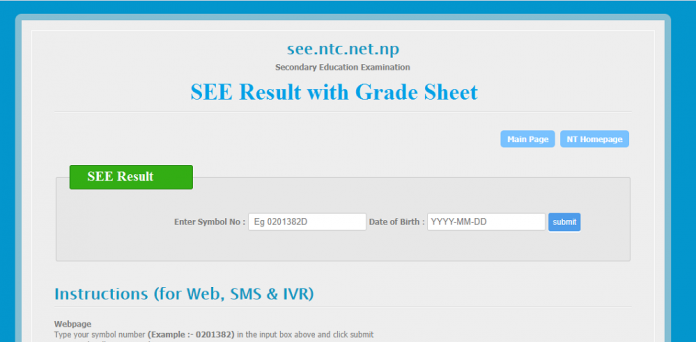 Here is SEE Result with Grade Sheet. Students can check the online SEE result with grade sheet from here.
SEE Exam Schedule
Here is exam timetable for the SEE exam 2076. It will be wise to share this information to your friends and relatives for their information as well.
SEE Result with Grade Sheet
The office of the controller of examination publishes the secondary education exam. Most probably from next year there will be province level examination board for the conduction of SEE exam and its result publication.
New Education Act
The education act has brought lots of change in education system in Nepal. So obviously the act has made many changes in SEE exam system as well. The new education act implements from the academic year 2077.
Here is exam time table for the secondary education exam. Hence students can get it for their record.
By the end of 2080 BS the new curriculum will be fully implemented for all classes. The details you can get in the new act.
SEE Result with Individual Grade Sheet
In the past, students have to wait several days to get their SLC result. However nowadays it is very easy to get the board exam result. Time has brought many changes. Basically the development in the information and communication made it easy to get online result.
Online SEE Exam Results
As mentioned above there was time when students have to rely only in Gorkhapatra National daily for the school leaving certificate exam. But now there are different online media for the online SEE result. Like internet mobile phone etc.
SEE Result in Official Website
There are many Nepal government's websites for the online SEE exam result. The page of national examination board neb.gov.np gives the SEE online result. Similarly the ministry of education webpage also gives the SEE result.
Nepal Telecom SEE Result Page
Nepal telecom also provides SEE online result with grade sheet in its official page. So for this you have to log in see.ntc.net.np. Here you have to enter the exam roll number and date of birth for the secondary education exam result with grade sheet.
Finally we would like to express our best wishes to all the SEE candidates for their upcoming result. Wish you very best of luck.