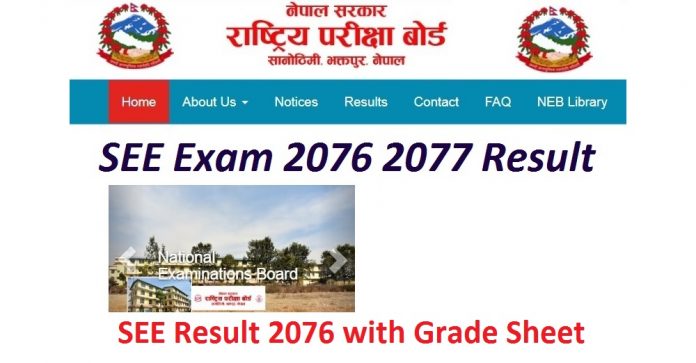 Here is SEE Result 2076 with Grade Sheet. So students can get their result with grade sheet from this page.
How to Check Online Result?
Go to www. see.ntc.net.np
Enter the symbol number.
Give date of birth and submit for the result.
SEE Result 2076 with Grade Sheet
This year SEE result is prepared by the respective schools. As there was no exam due to coronavirus epidemic SEE result is based on internal evaluation of the teachers. Hence every school knows their students SEE result but formally it must be verified by the examination board.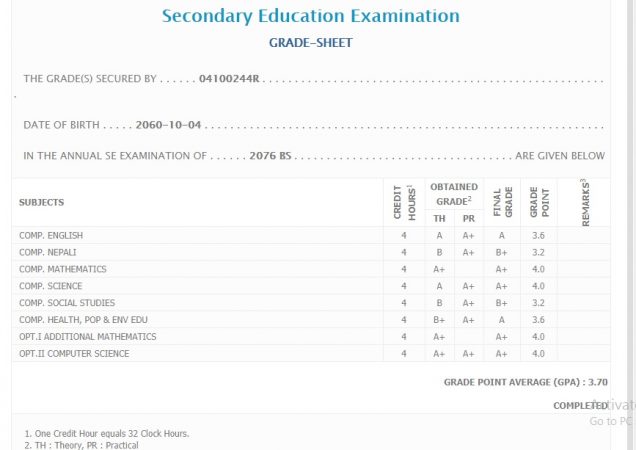 How to Check the SEE 2076 result?
The easiest way to check the SEE result 2076 is to visit your school. As you know that this year the examination board has just printed the grade sheet as sent by the schools. So students can get the details of the SEE result 2076 from their own schools.
No matter beside this you can check the SEE result from online sources as well.
SEE Mark Ledger
Schools have prepared the SEE mark ledger of their students. It means the decision committee o the school knows the students result by now. It is because the last date for the mark ledger submission to the district education coordination committee is July 4, 2020.
So by this time the SEE students marks ledger is already in the DECC office for the final tally before sending to the examination board.
The secondary education exam SEE is letter grading based from SEE exam 2072. Before this the then SLC was marks based. This year SEE result is no charming for the schools as they have prepared the result themselves.
It is only for the final verification and grade sheet printing from examination board students have to wait for the result drama. This year SEE result is just like a short play.
Schools have to keep the Result Secrete till the Result publication
As mentioned in the SEE result 2076 Karaybidhi schools must keep the SEE marks ledger safe and secret until the result publication by the national examination board i.e. the office of the controller of examination.