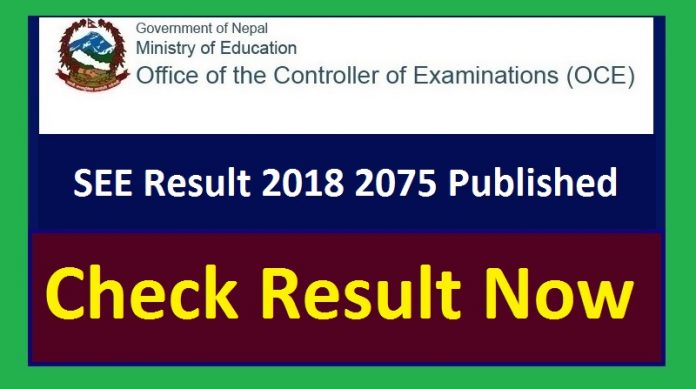 SEE Result 2018 2075 of the SEE board exam was held in Chaitra is here. So we are here to give you the details about the SEE result. We give here the step by step procedure to find online result.
SEE Result 2018 2075!!!
The examination controller office is going to publish the result very soon. Mostly probably the SEE Result 2018 2075 will be out by the mid of June. The final board exam at the end of grade ten is secondary education exam which was called SLC in the past.
Grading System in the SEE board Exam
This is the third batch of the grading system. So after the introduction of this grading system students are not categorized as fail or pass. However they must meet the certain criteria to get the entrance in different faculty like science, management or humanities.
The examination board is planning to publish the SEE result very soon. So we will notify via our gbsnote.com about the result as soon as it is publish. We have many articles related to SEE result. So we suggest our entire visitor to go through them if you have any confusion.

There are different methods to get the online result. We have more than ten articles on the same topic. So instead of repeating the same content over here we just give you the ideas in brief.
SEE Result through Web Portals
Here are some official web portals for the SEE result. These are no new portals they have been providing the SEE result in past as well.
Nepal Telecom web portal – www.see.ntc.net.np
Ministry of Education web portal- www.moe.edu.np
Department of Education web portal- www.doe.gov.np
Beside this there are other many private sectors portals for the online SEE exam result. Similarly students can get the result via sms and IVR service. Details about these we have in our previous articles of SEE result.
Finally we would like to congratulate all the SEE students for their fine achievement in this result.