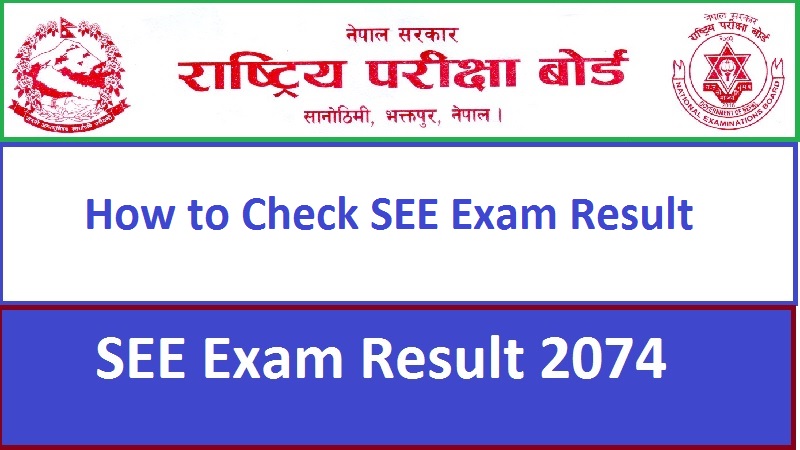 SEE exam result 2073 is now very close. Here is the step by step process to check the SEE exam result 2073. SEE exam result does not come in print media. Since few years the result is given in online media. So here you give you several ideas to check the SEE exam result 2073. At the same time you can see many articles in this website related to SEE exam and result. So if you have any confusion about the result and grading system of SEE exam please go through them.
Be in touch with us for the details of SEE exam and results. You can also find us in Facebook. Our Facebook page is GbsNote. We give updates of SEE exam result 2073 in our Facebook page as well.
Steps to Check SEE Exam Result 2073
# Method 1 #
How to view SEE (SLC) result 2073/2074 via SMS?
To view your SEE (SLC) result 2073/2074 via SMS, simply follow the following steps:
Go to your mobile messages box
Compose a new message
Type SEE your symbol no.
Send SMS to 35001
# Method 2 #
How can I view SEE result 2074 via Sparrow App?
First, you will need to install sparrow app in your mobile. In order to install app, download the app from Google Play Store or simply visit the link sparrowsms.com/android and download the app.
Once the app is downloaded and installed, go to "Exam Results" section, click on "SEE Results", type in your valid Symbol-number, click on "Get Results" and it's done. The result is in your mobile within few seconds. But remember to do it only after the SEE result 2074 is announced by OCE.
Through an app, you can view the HSEB 12 exam result over your data/Wi-Fi without any SMS charges.
Hence following these methods you can easily check the SEE exam result.