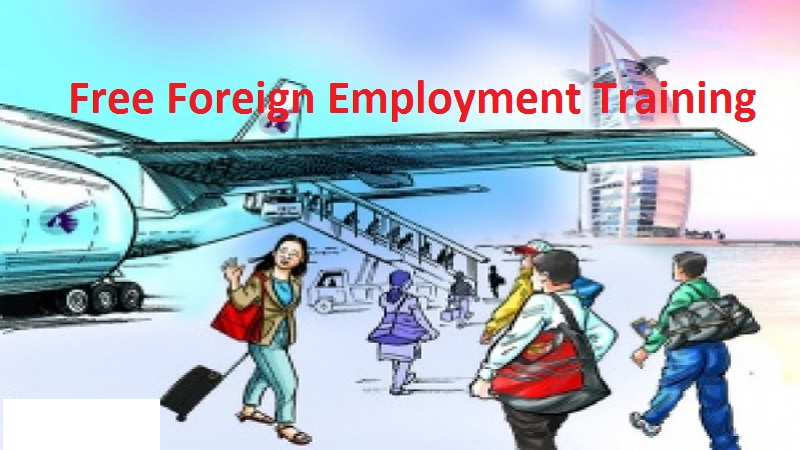 Here is urgent notice of free foreign employment training. This is free foreign employment training. Nepal government provides this training.
This foreign employment training is in fifty districts of Nepal. We have several other articles related to foreign employment. So you can go through them for your knowledge. While talking about foreign employment the remittance is the back bone of Nepalese economy. Hence Nepal government is going to organize such training for the Nepalese people willing to go for foreign employment.
Free Foreign Employment Training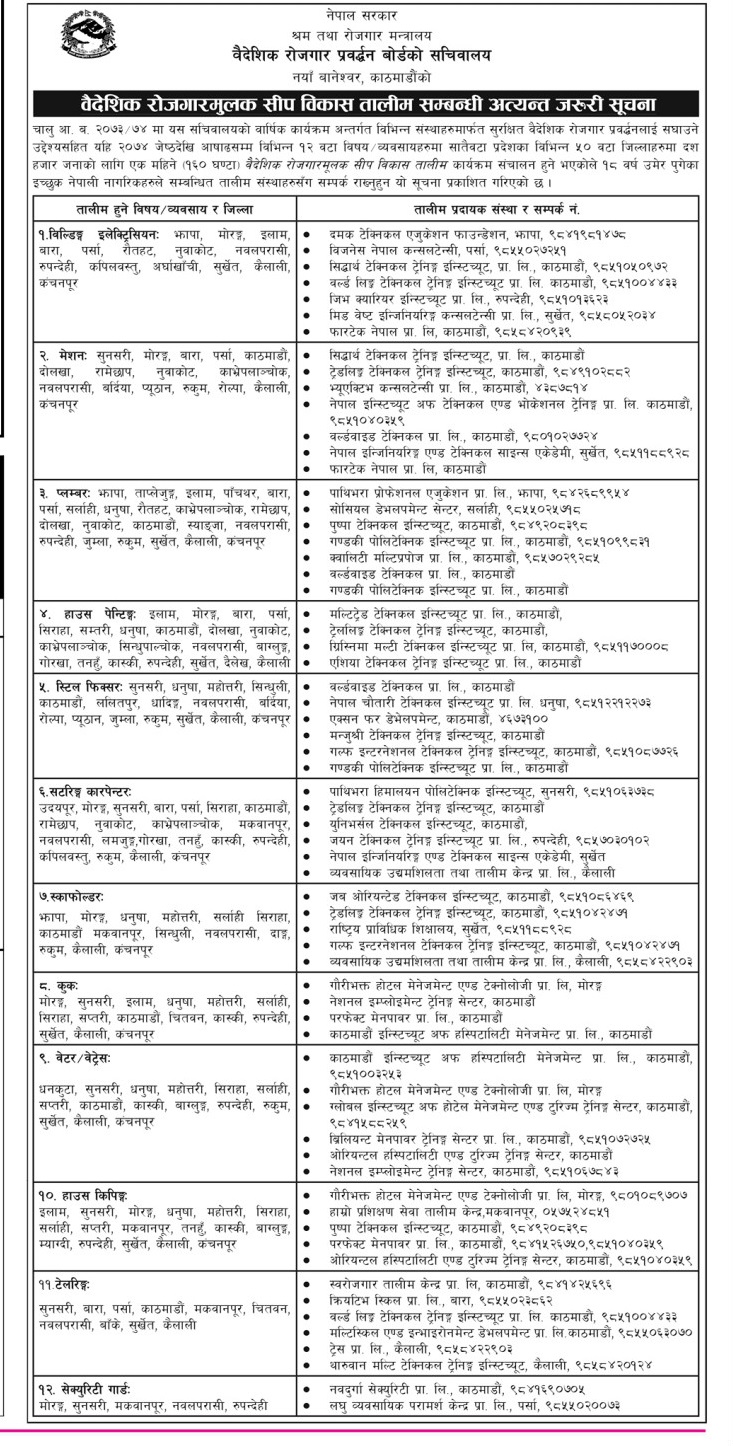 Nepalese economy is highly based on remittance. So to promote this foreign employment Nepal government is giving this free foreign employment trainings. Therefore it is better to have any kind of training before you leave for foreign employment.n
We are sharing this urgent notice of free training to all the Nepalese guys willing to go abroad. But the major amount of remittance is coming to Nepal through illegal path. Hence the first and important role of government is to bring this amount in Nepal through legal path.
How to use the foreign Knowledge and Skill in Nepal?
The knowledge and skill learn in abroad must be used in the development of nation. Some sorts of positive signs can be seen in this regard. Basically Nepalese back from Korea are engaged in pig farming. They have good knowledge in this sector.
Similarly the Nepalese returning back from Saudi Arab are working on cow and buffalo farming. They are running dairies in the local level. So the government must bring different types of program to accumulate the remittance and use in the productive sector.
Can remittance be used in hydro power project?
The Nepal government is working to accumulate the remittance in hydro power generation. Similarly government is asking for Nepalese in abroad to invest in hydro power sector.
Search Related Terms:
ministry of labour and employment nepal + foreign employment definition + foreign employment information management system nepal + foreign employment promotion board nepal + shram swikriti in nepal + work permit nepal + ministry of foreign affairs nepal location + online shram swikriti in nepal