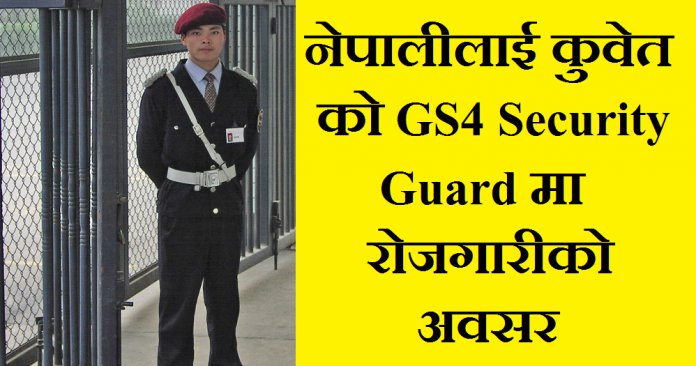 Here is vacancy notice for Security Guard Job in Kuwait. So the eligible candidates can make online application for the post.
Security Guard Job in Kuwait
G4S is a leading organization to provide the security personals. It provides the security personals to customers in more than 90 countries. It has more than 550000 employees all over the world. The same organization is looking for the security personals for Kuwait.
Job Description
The candidate has the following responsibility.
To carry out general security duty as assigned instructions.
Patrolling the area and performing the security duties.
Ability to maintain log book.
Willing to work on shift basis scheduled duties.
Desired Candidates Profile
The people having previous experience in army, police or security organization are preferred. The candidates must have clear communication skill. Similarly the candidate must have strong physical appearance. Basic English communication is preferred for the post.
Job Location
The job location is Kuwait. Similar security jobs are available in Qatar and UAE. So the people searching for security jobs may find it useful. Here we have more information about security guard jobs and police jobs.
The government of UAE calls for the vacancy in UAE police. The interested candidates can apply for the post. The detail about the UAE police job is given below.
We have separate article for the UAE police job. Hence we suggest you to check our previous article for more information.
The government of Qatar calls for the vacancy for the Police. Hence the eligible candidates can make online application. Online form is available in this page. Qatar police job is now open. Details about the Qatar police job you can read in our previous articles. So for this you can check our previous articles.
The government of Brunei enrolls the Nepali citizens for the security of the royal family. There are many people working as Brunei Police and other security persons. So for this case also we have separate article with detail information.
Please check our previous articles to get complete information. There you find how to apply for Brunei police? Who can apply for the post and many more?
It is a complete jobs hub. Hence people looking for abroad jobs can find vacancy announcement in this page.