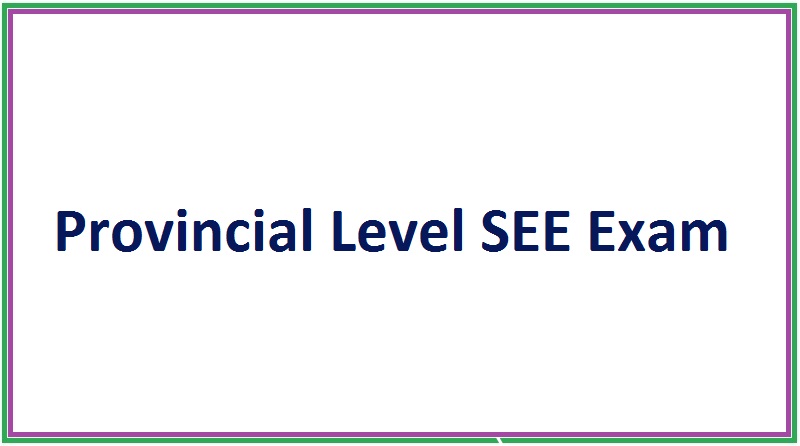 Nepal government is planning to conduct Provincial Level SEE Exam. So from next year there will be Provincial Level SEE Exam.

Provincial Level SEE Exam Salient Features
Here we provide some information about Provincial Level SEE Exam. According to the information so far we got there will be different questions in different province. However the result will be published at the same time. On the other hand the exam timetable also may differ from province to province.
There will be education board in each province. So from the SEE exam 2075 the exam will be in regional level.
---
---
The Then SLC is Now SEE
Well in the past the board exam at the end of class ten was called school leaving certificate SLC. Students used to go college right after SLC exam. It had been many years that Nepal government has already phase out proficiency certificate level from university.
Now the students continue their study in grade 11 after class ten board exams. Perhaps provincial government will conduct the SEE exam in regional level. But due to some reasons it was not possible. As now country is in completely federal state therefore next year SEE exam will be in regional level.
Educational Institution under the State Government
According to the new amendment in education act the local government will look after the educational institution of the respective province. As you know that there are three level governments in Nepal.
The first central level government second is the provincial level state government and finally the local government. Therefore the existing law of Nepal defines that local government is responsible for the management all educational institutions basically the schools.
The existing DEO and RED will be dismissed
So far we learn from the concern authority the existing district education office in the district level and regional education directorate in the regional level will be dismissed. There will be new body in the provincial level government to look after the schools in the respective regions.
It is yet to see how the education system goes in the newly formed system in Nepal. Hope it will bring many positive changes in the education system of Nepal in the years to come.