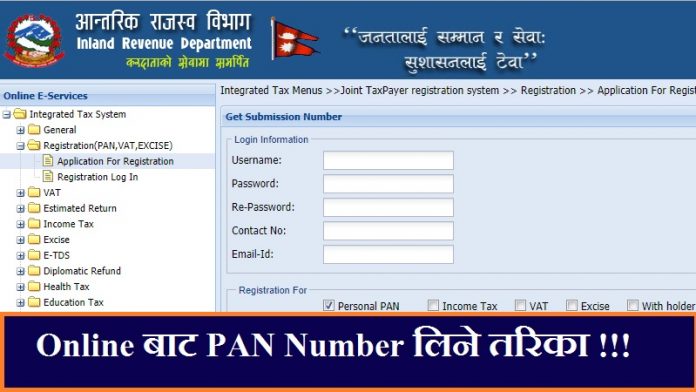 Here we give PAN Number Online Form submission process. So if you want to fill the online PAN form check the given steps.
Income Tax Slab for Fiscal Year 2076 / 2077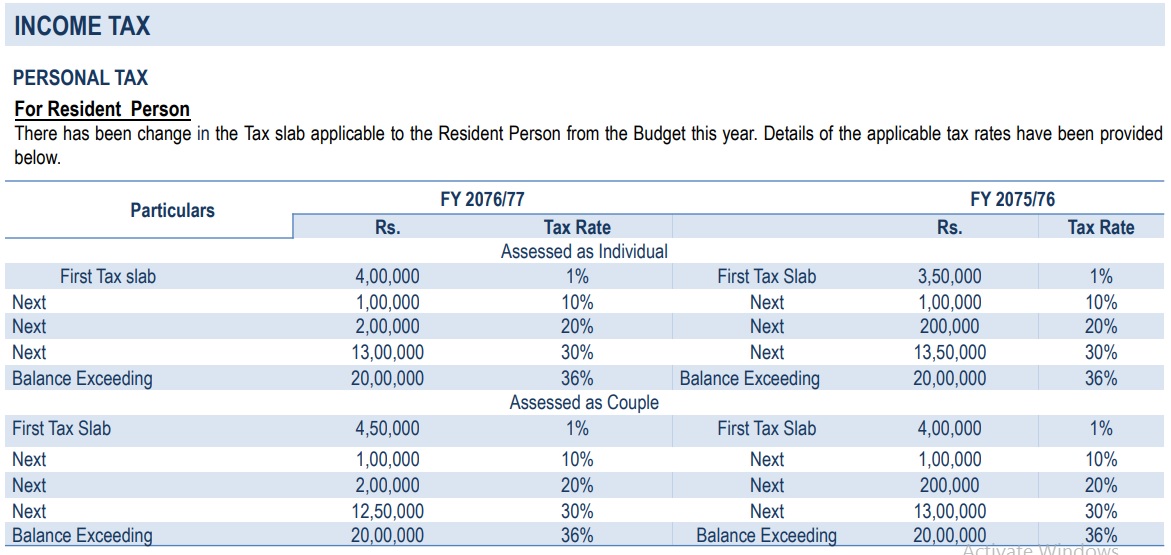 PAN Number Online Form
Nepal government has made the PAN number compulsory to get the salary for the employee. According to the budget of the fiscal year 2076/077 the permanent account number PAN is compulsory to the salary.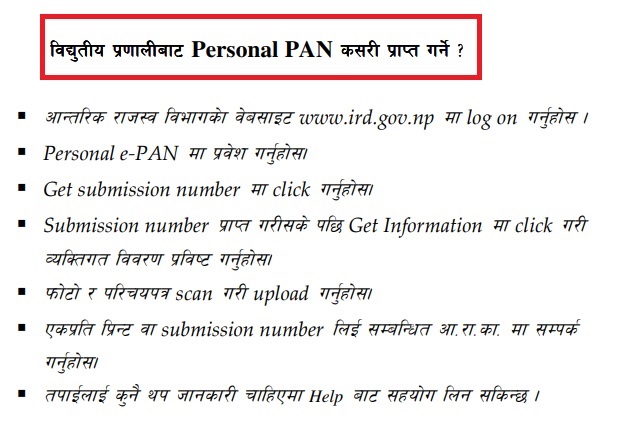 Online PAN Number Application form
Similarly the organizations also cannot pay the salary to their employee without PAN number. Therefore government as well as private sectors employee must have their permanent account number to get the salary.
Also See: What is embossed number plate?
The salary for each employee goes to bank account hence it is not possible to get the wages without PAN number.
On the other hand if any organization makes payment without PAN number they cannot show this as expenditure in the final audit.
What is PAN Number?
PAN is a unique nine digits number generated by computer system. It is the identity of the tax payer. So if you pay tax to the government it is wise to pay tax via your permanent account number.
How to Register for e-PAN?
Here the steps for the application of personal PAN number.
Log in to www.ird.gov.np
Click on e-PAN.
Now select Get submission number.
Choose Username, password in this section.
Get the Submission number from here.
Go to PAN Registration.
Fill all the details seen in the Screen.
Select the nearest IRD office for the PAN.
Go to help menu if you have any confusion.
How much does it cost for the PAN Number?
PAN number is free for all. So you do not have to pay while taking the PAN Number.
You make like: How to Fill online MRP form?
There are many frequently asked questions about PAN number in the internal revenue department official website.
Hence if you want to learn more on VAT tax and other different kinds of tax system in Nepal you can log on this page.
Tax paying is the obligation of the people and the proper utilization of tax is the duty of government.
Let us pay tax for the prosperous Nepal and happy Nepali. At the same time government also must use the tax amount wisely.