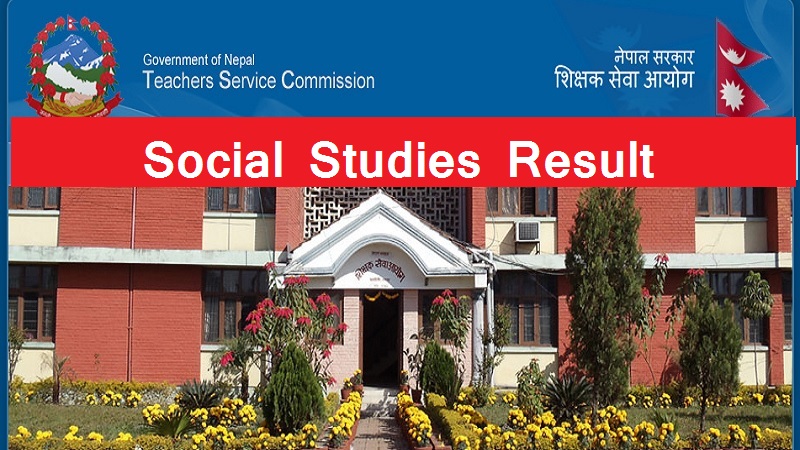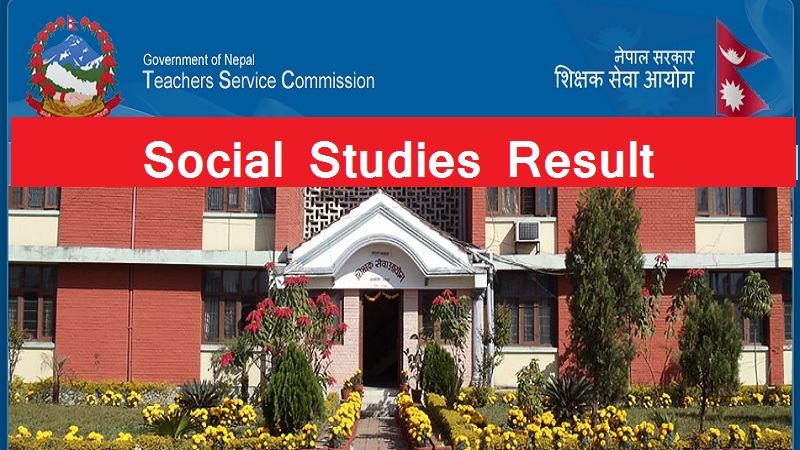 Ni Ma Bi social studies result has published by teacher service commission Nepal today. The detail of Ni Ma Bi social studies result has given over here. We have given the interview schedule of Ni Ma Bi social studies. It is for teacher selection process.
TSC Nepal Ni Ma Bi Social Studies Result
The all five development regions result is attached here. It is given today in the website of teacher service commission Nepal. The official site of teacher service commission Nepal is www.tsc.gov.np. You can check the result of Ni Ma Bi social studies over there but you have to download pdf file but here we have attached the page of Gorkhapatra itself.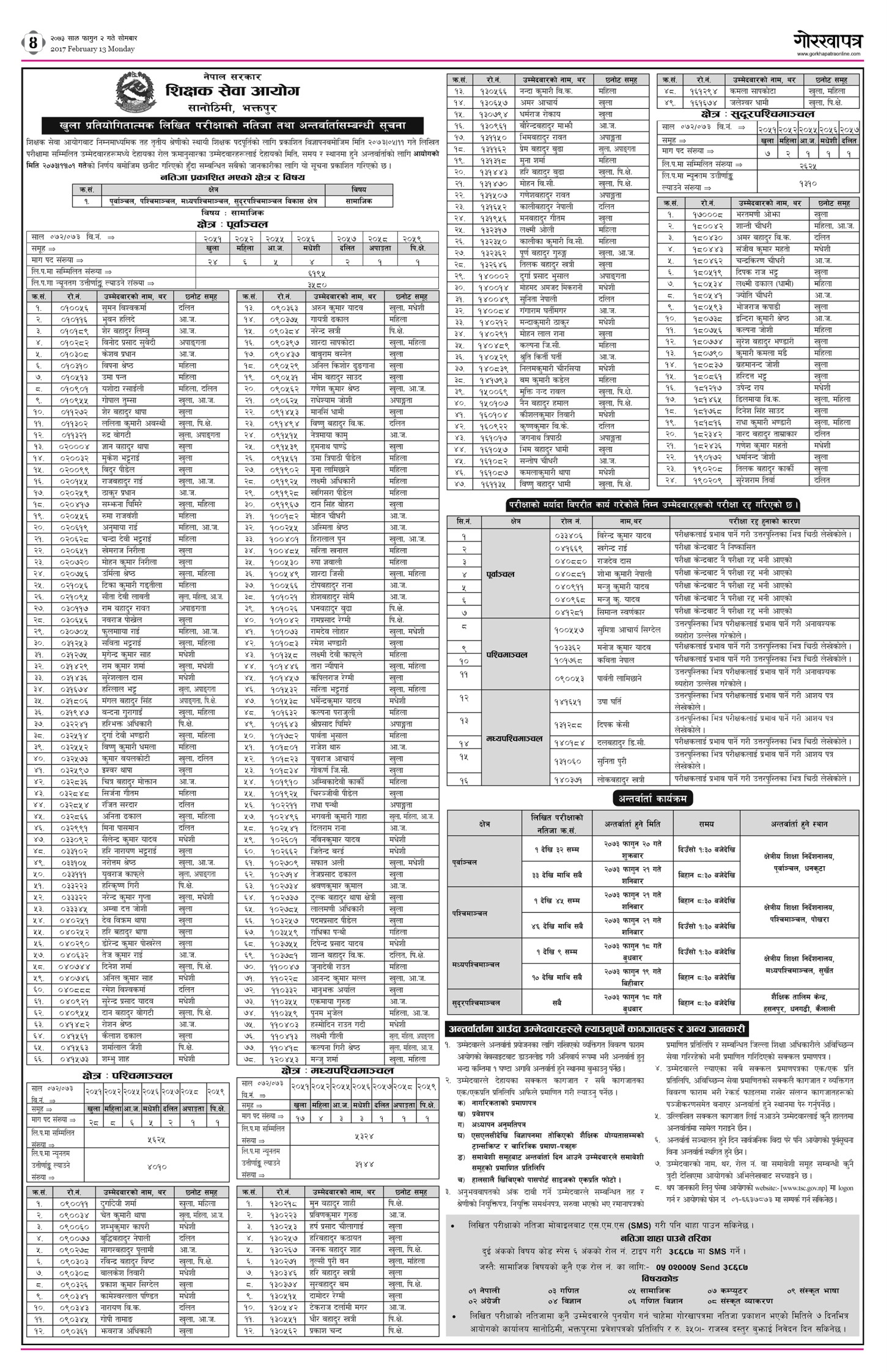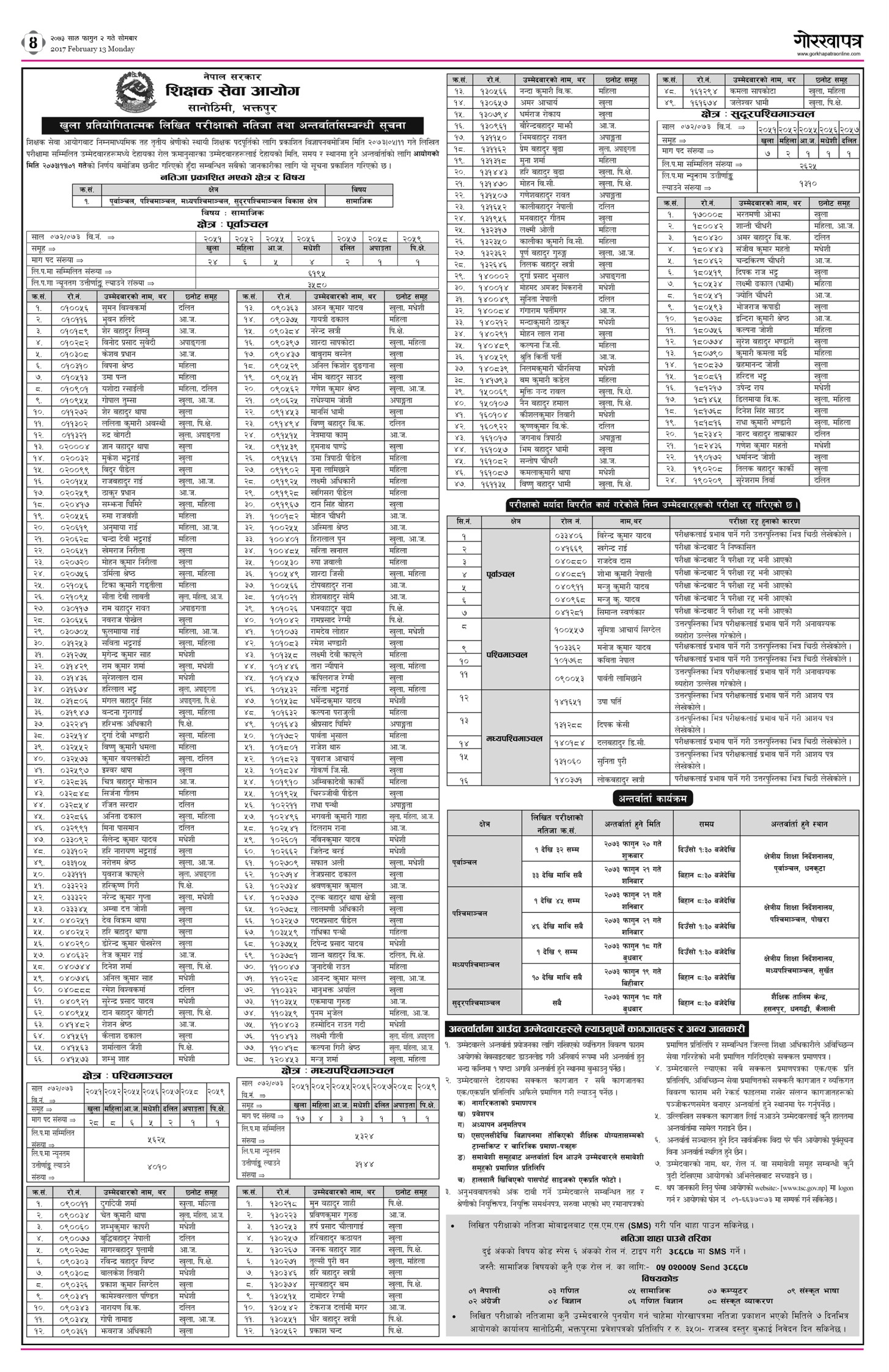 We would like to congratulate all the successful candidates of teacher service commission Nepal exam. At the same time here are the tips for interview preparation. The detail of the interview preparation for lower secondary level teacher selection is given in the previous article in the same site. If you have not gone through them please check it once.
The social studies subject teacher might be interesting to see the collection of secondary level board exam questions. You can find several subjects question bank including social studies over here. Thousands of people are using this free resource for their teaching and learning process.
Details of TSC Nepal Lower Secondary Results
Here we have included the result of mathematics subject. Similarly you can find the results of Nepali and computer science. There is result of Math Science subject teacher of lower secondary level. Hence in brief it is a complete hub for teacher service commission Nepal result routine and notices.
Subject wise Result of Lower Secondary Level TSC Exam
Here we provide complete result of all subjects in one place. It is easy to check the result no download no any subscription.