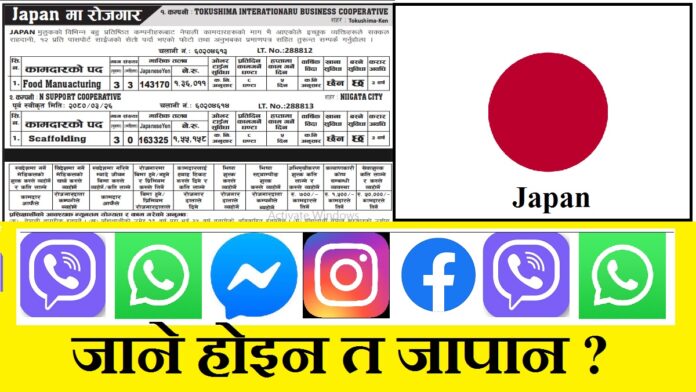 Here is a demand for Nepali citizens willing to live and work in Japan. Go through this demand letter for details about Japan Working Visa Job for Nepali.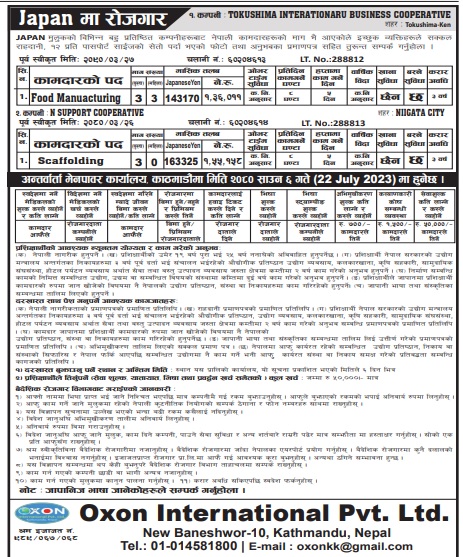 Japan Working Visa Job for Nepali
You might be frustrated looking at such post in social media. But today we give the proof of the job demand with the complete information about the manpower company. You can just make a call and learn in details about this working visa job in Japan.
Skilled people can make online application via internet. Check gbsnote.com for details about Japan working visa jobs.
Online Eligibility Test
Take a short tour and know yourself either you are eligible for Japan working visa job or not. Here are the minimum requirements for this job demand for the Nepali citizens willing to work in Japan.
Must be a Nepali citizen
Between 18 to 40 years of age
Must have minimum of two years' experience in the firms or company recognized by Nepal government ministry of industry.
For construction workers the candidates must have minimum two years' experience in the related field.
Certificate of Japanese language and culture test passed
Original certificate of orientation training for the abroad jobs.
Recommendation letter from the existing firms or company in Nepal
Give your self-commitment letter that you will use the knowledge and skilled learned from Japan will be implemented in Nepal.
More details about this Japan working visa job is available in the vacancy announcement page attached above.
How to Apply
Interested candidates can approach to the manpower company as mentioned in the vacancy announcement. The candidates must go through all the details given over there by department of foreign employment Nepal.
Do not make early payment. When you receive your visa for the job then make payment to the manpower company. Never forget to take the receipt after paying the amount.
Seasonal Working Visa Job in Japan
Beside this Japanese government provides seasonal working visa for the foreigners. Hence it can be the next alternative for the candidates looking for the job in Japan. There are several sectors in Japan which are under going for labor scarcity. In such areas Japanese government enroll foreigners as seasonal workers.