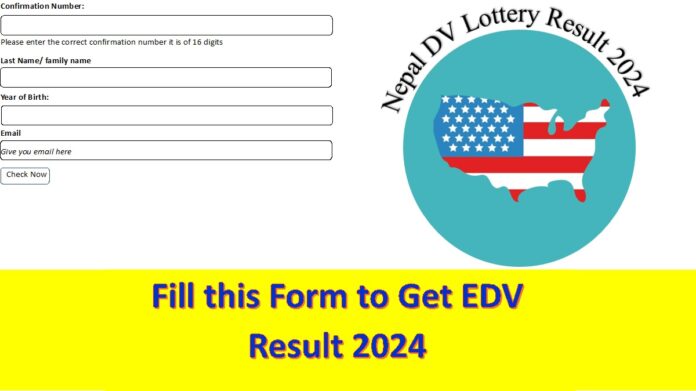 Dvprogram.state.gov reveals that 2024 DV result will be published by 6th May 2023 EDT noon. Hence in Nepal the 2024 EDV Result Name List will be online by 9:45 pm on that day.
2024 EDV Result Name List
Well to get the early notification of the Diversity Visa lottery result just submit the following form. More than 7 thousand people has already submitted this form. So, we will notify the EDV result to you as you wish either by social media or email.
Hence complete this online form just now.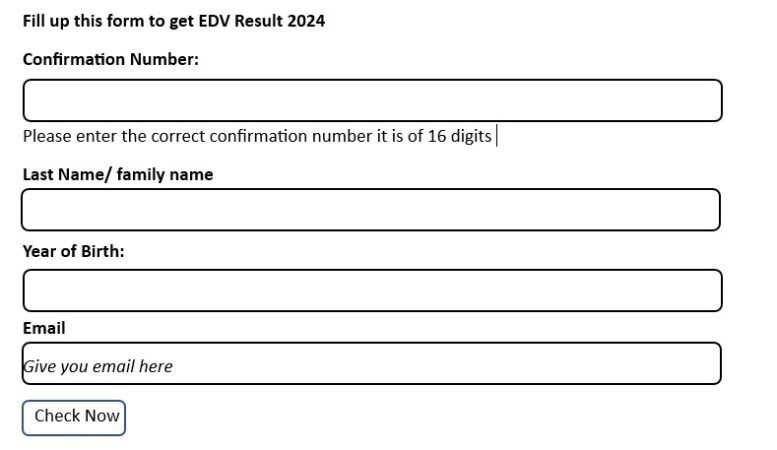 Requirements for DV Lottery Results
You need the following documents to get the online dv lottery result. Beside the official webpage of the state government there is no way to get the dv lottery result. Hence never run after the fake group of peoples.
Confirmation number
Date of birth according to your passport or citizenship certificate
Family name or last name
Confirmation Number Lost
If you have lost your confirmation number still you can check the dv lottery online result. So for this you have to first log in the official page of dv program. Then in the result page you will find a tab mentioned confirmation number lost. Tap on it and follow the procedure ahead.
DV Winners Name List
As mentioned above that US government and the department of dv lottery never publish the list of dv lottery winners. But it is our own attempt to prepare the list of dv winners from Nepal. We have been doing this for many years.
Hence as soon as the state government publishes the edv lottery result we will prepare a list of dv winners from Nepal.
We are not the authorized body to provide the list dv lottery winners. Hence most important part is to get the online dv lottery result via official page.
If you have any question regarding the diversity visa lottery result then leave your question in the comment box below.
Finally we would like to express our best wishes to all the dv lottery winners for 2024.