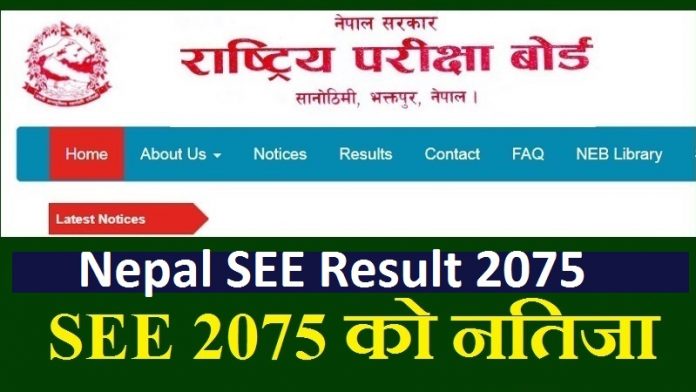 Nepal SEE Result 2075 is ready to publish. The office of the controller of examination will publish Nepal SEE Result 2075 by noon today.
Nepal SEE Result 2075 Almost Ready to Publish

Meeting is going on for the finalization of SEE Result 2075. As soon as the board meeting will over the result will be online in different media.
Hence to get the timely notification of SEE 2075 result remains in touch in our social media page SEE Result.
How to Check the SEE 2075 Result???
Well there are several ways to get the SEE online result. Hence according to your choice you can use different ways to get online SEE result. Like SEE result in websites, SEE result by sms service and SEE result by IVR service.
SEE Result with Grade Sheet
You can get your online SEE exam result with grade sheet from here. Hence you do not have to go anywhere for the online SEE exam 2075 result. Just follow the given steps to get the online SEE 2075 Result.
SEE Results in Websites
There are several websites for the online SEE result. The office of the controller of examination will publish the list of websites for the year 2075 soon. So we will update the list of websites providing the see online result in this page.
However Nepal Telecom and several Nepal governments web portal provides the secondary education result this year too.
So to get the SEE 2075 result with grade sheet you have to enter the exam symbol number and date of birth in the dialogue box. Check the details once more before final submission.
Now you will get the online see exam result with grade sheet.
Similarly you can get the online SEE result by sms and IVR service. But these sms and IVR do not provide the grade sheet. You can just get the average grade point of the SEE exam.
At last we would like to express our best wishes to all the SEE 2075 candidates for the upcoming result.