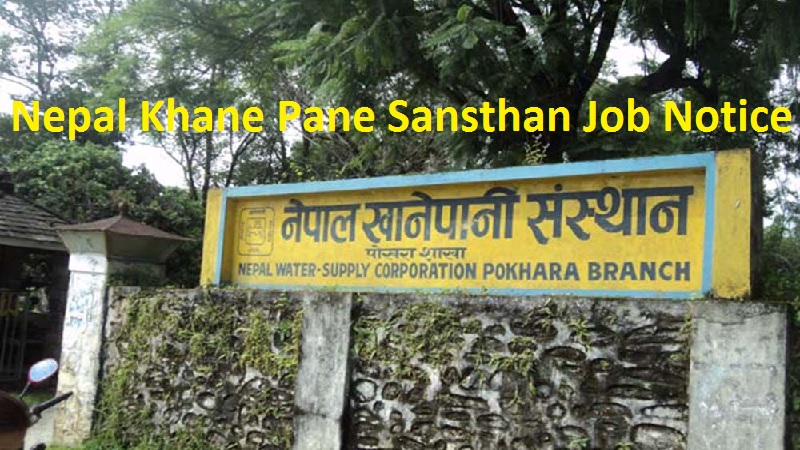 Nepal Khane Pane Sansthan is the leading government owned organization. Here we give some details about Nepal Khane Pane Sansthan. While talking about Nepal Khane Pane Sansthan, it works in the field of water supply in the urban areas.
Basically it distributes the private water pipe line to the individuals. Nepal Khane Pane Sansthan has its branches in most of the cities in Nepal. In the latest days people are not satisfied with the functioning of Khane Pane Sansthan.
Like in the recent days people blame that Nepal Khane Pane Sansthan only proved the water pipe line where as water supply is rare there.
Nepal Khane Pane Sansthan
The head office of Nepal Khane Pane Sansthan is in Baghmati zone Kathmandu. There are other several working stations of this corporation in Kathmandu itself.
There several other private water supply companies in Nepal. In recent days the supply of water from Nepal Khane pane is not sufficient in any part of the country.
People say that in so many cases there is no water in tap for several weeks. So in such case they have to depend on the paid tanker supply. So gradually and slowly these private companies are mushrooming in Kathmandu as well and rest part of the country.
Job opportunity in Nepal Khane Pane Sansthan


Recently this corporation has announced vacancy notice for several posts. Here we are sharing this information to all the interested persons. So, if you also would like to inform your friends and relatives please share the notice. Not only this we have been sharing the all kinds of job notice in Nepal.
We share the lok sewa Aayog job notices.
Recently we have given the job announcement made by Nagarik Lagani Kosh.
There is job notice of Nepal television in our website.
You might have seen the notice we shared about the job opportunity in Nepal airlines. So like this and many more job details you can find in gbsnote.com.