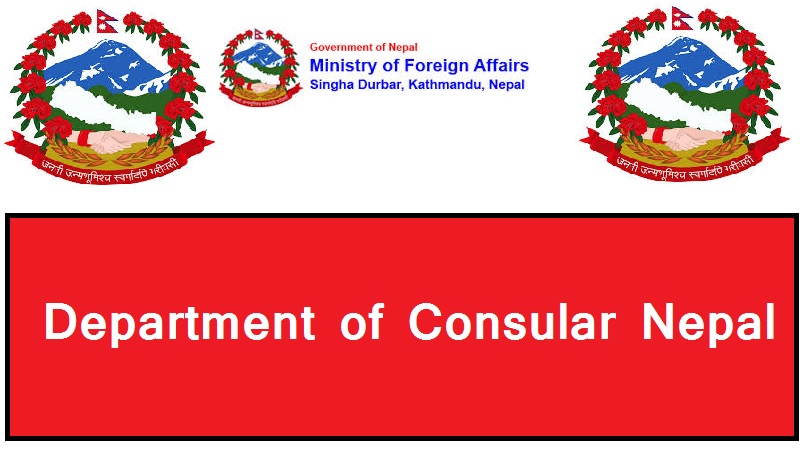 The department of Nepal consular service has introduced online legal service system to assist and facilitate various consular related matters. This Nepal consular service is bench mark in the history of Nepal. The minister of foreign affairs Praksah Shran Mahat on January 27, 2017 Friday inaugurated the facility.
Nepal consular Service available Online
This online Nepal consular service will save time and money of thousands service seekers. At the same time they no longer need to travel Kathmandu for consular service.
This online consular service provides services like evacuation of Nepali people from foreign land, seeking compensation for those killed abroad and other grievances.
The DoCS provides services to countrymen in foreign land. It helps to Nepali people for the claim of compensation and insurance in case of death and injury.
The department of consular helps to bring the dead bodies of those killed abroad back home. Similarly it also provides services relating to document attestation.
Students willing for abroad need to attest their documents through consular office, now it can be done in a single click. Hence this saves the time and money of the students. More than this the problem of document misplacing will be ended by this online service.
How to use the online Nepal consular Service?
Those who want to seek consular services can log on to the DoCS website to take online service. The website of consular is www.nepalconsular.gov.np. You can also submit applications or register complaints if you have any.
According to the information given by officials, service seekers can submit their applications or register grievances or any other consular related matters online for any part of the country.
Tracking consular service
So,after logging and updating the application or grievances any service seekers can track the progress where their applications have reached. So,the department of consular website will also provide full information regarding the documents the service seekers need to present.
Nepali mission abroad will directly receive applications, complaints and grievances and they will forward the issues to the center for quick solution. Therefore it is great achievement in case of digital divide.
Consular general Gahendra Rajbhandari highlighted the features of online services. He added that this will help to maintain the paper lessens in the office.
Some Important Links: