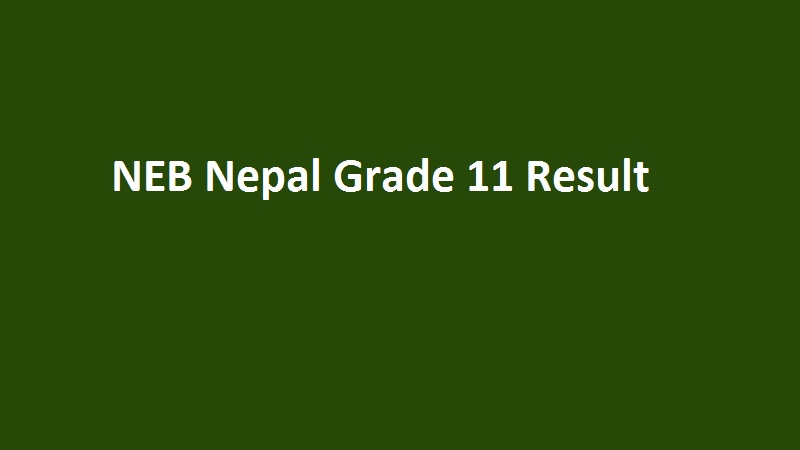 NEB Nepal Grade 11 Result is out today. So you can download NEB Nepal Grade 11 Result via in this page. You can check your NEB Nepal Grade 11 Result just by entering the exam symbol number.
We have been giving the National Examination Board results in previous year too. In the same way here is 2073 grade 11.
How to check NEB Nepal Grade 11 Result?
There are several ways to find the grade 11 result. So, one of the easy ways to check the grade 11 result is the official website of national examination board. The official site of national examination board Nepal is www.neb.gov.np. Well after entering this page you will find a dialogue box where you have to enter your exam symbol number. So after entering the exam symbol number click on submit. In this way you can check the grade 11 result.
Nepal Telecom is the next hub for the all kinds of National Examination Board results. So in this connection you can see grade 11 results in Nepal Telecom website too. The official site for NEB results is neb.ntc.net.np. Hence you can find the grade 11 results in this website too.
At the same time Nepal telecom provides sms and IVR service to check the national examination board results. We have several articles in gbsnote.com about this IVR and sms system to check the NEB results. So if you are the new visitor in our page we would like to suggest you to check these articles.
Finally if you have any question regarding the grade 11 result please drop your question in the comment box below.
At last but not the least we would like to express our best wishes to all the grade 11 result waiting students. God may bless you for your excellent result. If you are satisfied with our article do not forget to share it in your social media network.