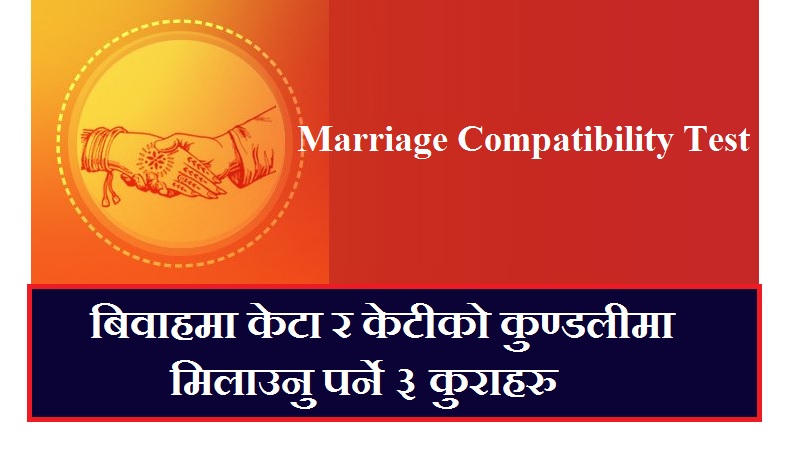 Here we give few tips for the Marriage Compatibility Test. There are several points to remember before marriage according to Hindu astrology. Some of the very genuine points we discuss over here.
Marriage Compatibility Test
Following points are essential for the marriage compatibility test. So we encourage all the visitors for the proper arrangement of the Kundali.
---
---
---
---
# Birth Chart [ Janma Kundali]
The major component of the Marriage Compatibility Test is the matching of birth chart. This birth chart is also called janma Kundali. The birth chart of both bride and bride groom must be matched. Hence for the better couple life first test the birth chart before the decision of the marriage.
#Nadi the next component for Marriage Compatibility Test
Check the Nadi for both boys and girls before marriage decision. So the astrology tells that if both boys and girls have not got appropriate Nadi it is not good to get married. The Gud and gaan are the other components to check while finding Marriage Compatibility Test.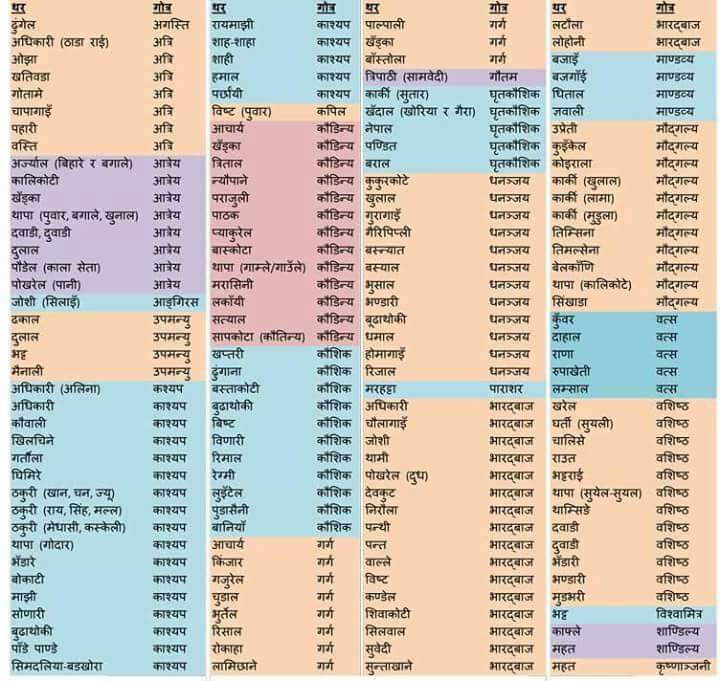 There are several castes in Nepal. These castes are also called Thar. Different thar has different gotra. Here we have attached the list of Thar and Gorta in separate list. Hope this list will help you a lot. Basically we have to match the thar and gotra while fixing the marriage.
Here we have the New Year 2075 calendar. This calendar consists of all the details required for you throughout the year. last year our visitors like the Nepali calendar very much. We hope that this year too all the Nepalese brother and sisters living all around the world will find it interesting and useful.
We have separate article regarding the New Year 2075 horoscope. Therefore we will not repeat contain over here. We have simply given you the required link for the yearly horoscope here.
Whatever is mentioned in your horoscope no matter always believe in your hard work for the successful life. Finally wish you all very happy New Year 2075.
You May Like: