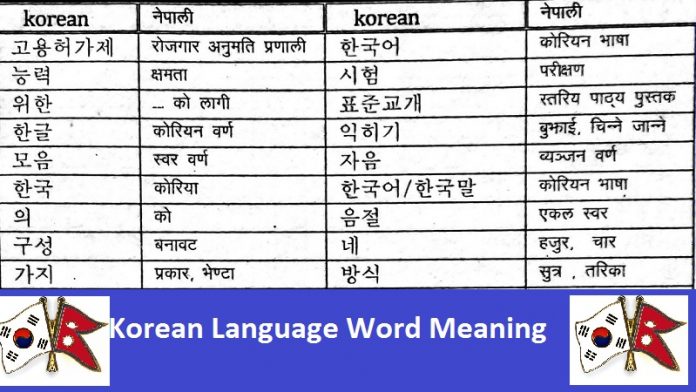 Korean Language Word Meaning helps you to learn Korean. We hope that collection of this Korean Language Word Meaning is useful for EPS TOPIK Exam as well.
Korean Language Word Meaning
These are the some commonly used Korean words. Similarly we are going to introduce some more words related to work field. At the same time we are planning to prepare the list of words used in factory.
Learning English to Korean Language is Easy
Here we have English to Korean language word meanings. In the days to come we will update this page as well. Hence be in touch with us.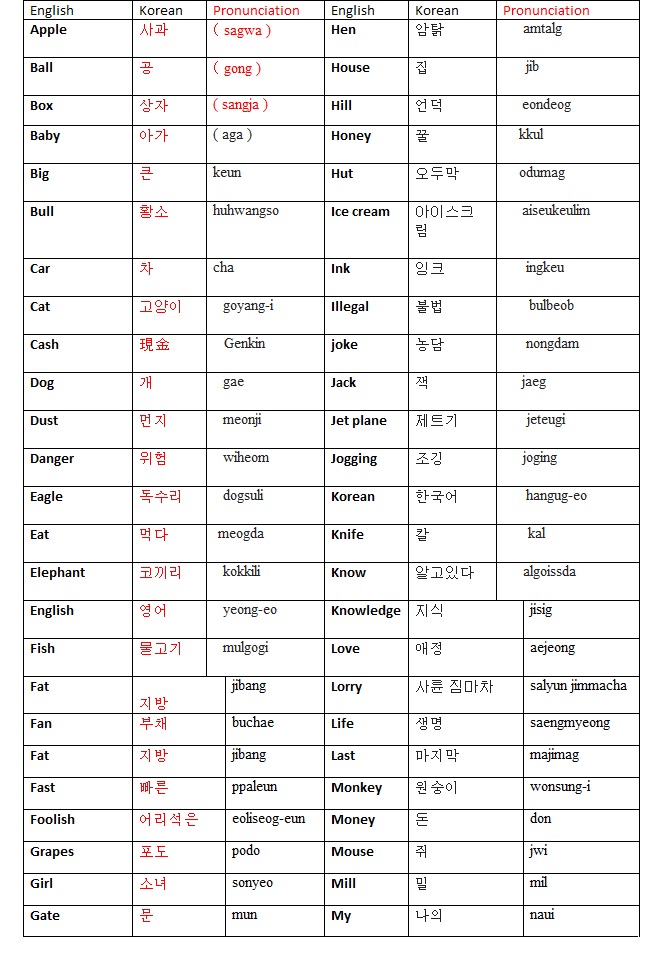 EPS TOPIK Exam Useful Words
There is huge craze of Nepalese guys for EPS job in Korea. Obviously it requires the knowledge of Korean language.
EPS TOPIK 2019 Exam Center Details
Here is the details about the EPS exam center. So find your exam center from here.
Hence to support these groups of people we have prepared this mini dictionary. If you really like it never forget to share among your friends.
Online Korean Language Class
Well in near feature we are planning to develop online Korean language class. So in this class you can learn Korean language and you can take test as well.
If you have any constructive suggestion about it please leave it in the comment box below.
Similar to EPS TOPIK japan has also announced for foreign workers in Japan. Japan is going to take foreign workers in 14 different sectors. However all the migrant workers must pass level 5 Japanese language test.
Basic Level Japanese Language
Here we are giving some tips for this JLPT language test exam. At least each migrant worker must know some basic level Japanese language.
Hence for this purpose Japan government has set up many help centers in Japan to support migrant workers.
Beside this we have our expert team to develop Korean Language Word Meaning.
Hence if you have any question about Korean languages leave your question in the comment box below. We will try to reply it within one working day.
Finally we would like to express our best wishes for the EPS TOPIK as well as JPLT candidates.