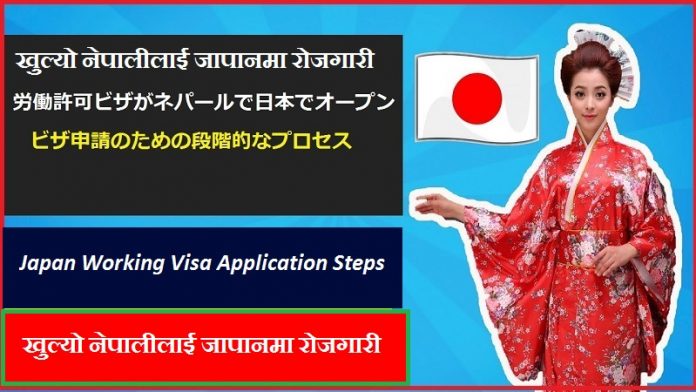 Japan Working Visa Application Steps in Details is available here. So the interested candidates can find it very useful for Japan working visa application.
Japan Working Visa Application Steps in Details
Here is step by step Process for Online Japan work permit visa application. So you can find this online form here.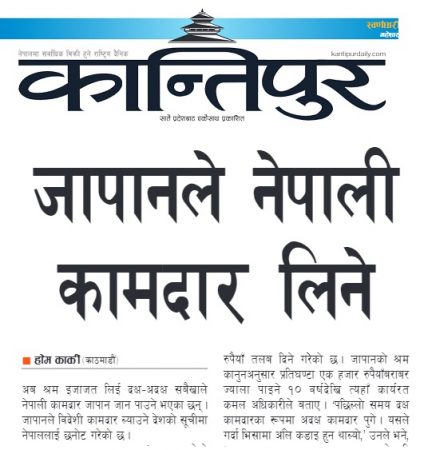 Recently Japanese government has passed the bill for foreign workers. So in this case Nepalese are also getting opportunity to live and work Japan.
Yearly 40 thousands Nepalese will get Working Visa
According to the latest decision of Japanese government Japan is taking more than three lakh foreign workers in their labor market.
This japan working visa is similar to working visa in Korea. Here to get JLPT working visa you have to pass the language test. It is compulsory to know the Japanese language to get the working visa in Japan.
Online JLPT Model Questions
Are you looking for the JLPT Model questions? Well here we are trying to provide model questions for language test. All the applicants must pass the proficiency Japanese language test.
It is easy to fill online language test. So you do not have to go anywhere to fill the exam form. On the top of this you can face the exam via online system. Hence the Japanese language online test is easier than Korean language test.
Japan Work Permit for Nine Countries
According to the latest decision of Japan Government it is going to intake foreign workers. As there is shortage of workers Japan is now ready to take foreign workers.
Japan is taking the workers from nine different countries. Similarly there are fourteen different sectors for the job opportunity.
Here we have the details about the Japan work permit.
There are several articles in our website about it. Hence if you want to know more about it you can see our previous articles.
Japan is going to take the foreign workers from coming April 2019. Hence the interested candidates can prepare the language test for this purpose.
If you want to get more information about Japan Working Visa Application Steps in Details check our other articles.
Finally we would to wish very best of luck to all the interested candidates for JLPT working visa.