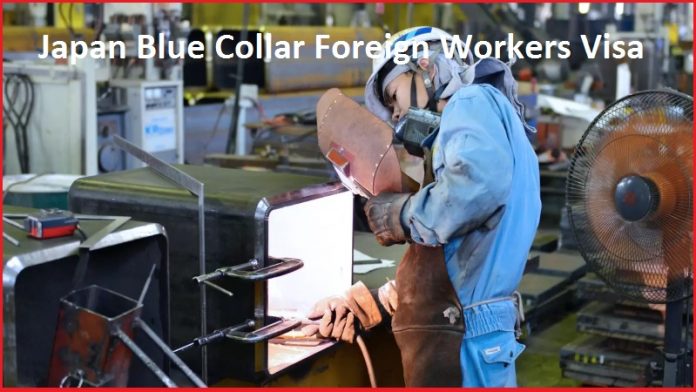 Japan Blue Collar Foreign Workers Visa starts from April 2019. Japanese government has already decided about Japan Blue Collar Foreign Workers Visa.
Japan Blue Color Foreign Workers Visa
There is acute shortage of labour in Japan. It is because of low population growth rate. So for this Japan Blue Color Foreign Workers Visa government has allocated nearly 22 billion Japanese yen.
For the first time in history Japan is going to intake large number of foreign workers in the labor market. There was dispute about it in the Japanese parliament.
Japan Blue Collar Foreign Workers Visa
The opposition party was opposing for the blue color foreign workers visa. However government has finally passed the foreign worker bill.
According to the news of Japan Times, the country is going to take foreign workers in fourteen different sectors. These sectors include farming, construction and restaurant.
100 Consultation Centers in 13 Different Languages
Japan has established 100 consultation centers for thirteen different languages. These consultation centers will help the foreign workers in Japan.
According to the news agency, all the legal part of in taking foreign labor in Japan is over.
Candidates can make online application for the JLPT. As you know that JLPT is the Japanese Language Proficiency Test so the candidates must pass this exam.
Model Questions for JLPT Exam
Here you find the sample questions for language test. We hope that you will find it useful. Similarly here are some questions for your exam.
Similarly if you have any question about Japanese language and blue Collar job in Japan contact us.
So it is good chance for Nepalese to live and work Japan.
Hence we suggest you all to make necessary preparation for this.
Online Help for Blue Collar Job Applicants
We have several articles about japan working visa process. Hence we suggest all our visitors to check our previous articles. There is for information about Blue Color Job in Japan.
Online Visa Application for Blue Collar Job
Here are the details about the online Visa application. So go through the article for the detail procedure. We give step by step process for working visa in Japan.
Finally we would like to express our best wishes. Best of luck for your visa application.