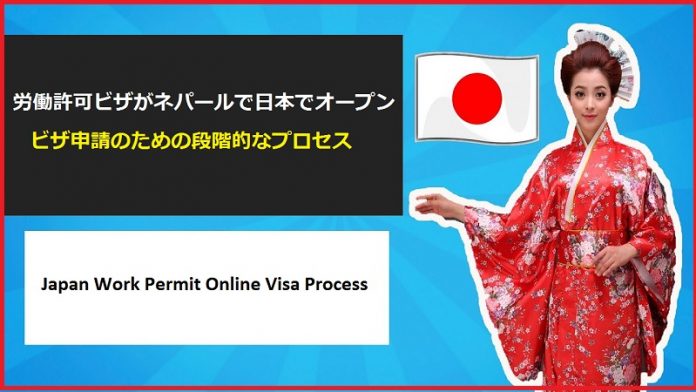 Japan work permit visa is now open. Japanese government will lunch new system for Japan Work Permit.
Japan Work Permit Online Visa Process
Japan is going to open working visa for nine countries. Japanese government has already passed the bill of foreign workers in Japan.
The detail about this new visa system for foreign workers is in our previous articles.

Online Work Permit Visa Process
Online Visa Process under Japan Work Permit will be effective from coming April. So the interested people can apply for the work permit in Japan.
How to Apply for Work Permit Visa in Japan
There are 14 areas for work permit visa in Japan. You can get the detail information about work permit in our other articles related to Japan.
Canada is the next interesting destination for Nepalese people to migrate. There are already thousands of Nepalese migrant in Canada.
So here we give the step by step process for Canada immigration.
Denmark is the one of the best country for living. There are several reasons why Nepalese want to go Denmark. Firstly the education system is fine there.
Similarly the human development index of Denmark is better.
Online Permanent Resident Visa Application in Norway
Norway has free education system. Similarly Norway has better human civilization. On the other hand Norway itself in most developed nation in the world.
So due to such several reasons there is always highest desire of Nepalese people to live and work Norway.
Hence if you want to live and work Norway then you can make PR visa application for Norway.
Beside this if you have any kind of questions about foreign employment then forward it to us. Our team is always ready to solve your problems as far as possible.
Japanese Technique for the Development of Nepal
Finally we would like to express our best wishes to all the applicants of Japan work permit visa. Wish you all very happy and safe living in Japan.
Similarly we hope that the knowledge and technique you learn there will be helpful for the development of Nepal as well.