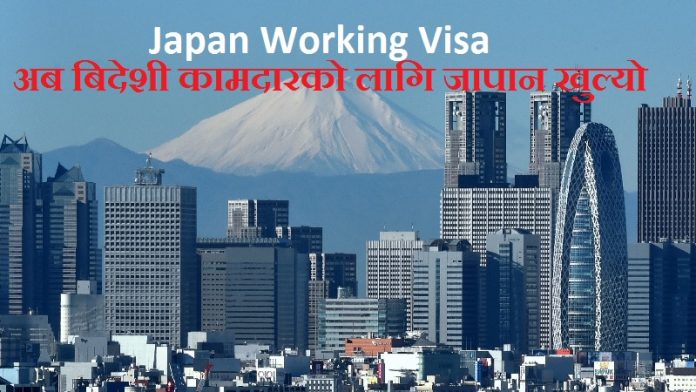 Japan is going to welcome foreign workers via Japan Working Visa soon. So in this regard Japan Working Visa can be boon for Nepalese.


Here is the online visa application process. So you may find it useful for foreign employment.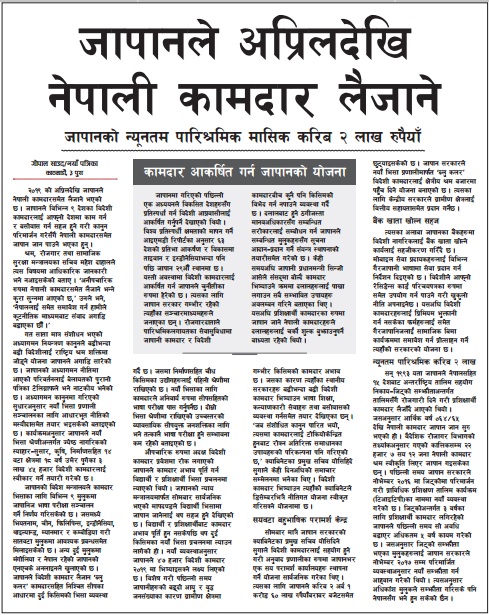 Japan Working Visa For Foreign Workers
Japan is going to take three hundred thousand foreign workers from coming April. However there are many Nepalese workers in different status. Now it will be easy for the Nepalese workers to get job in Japan.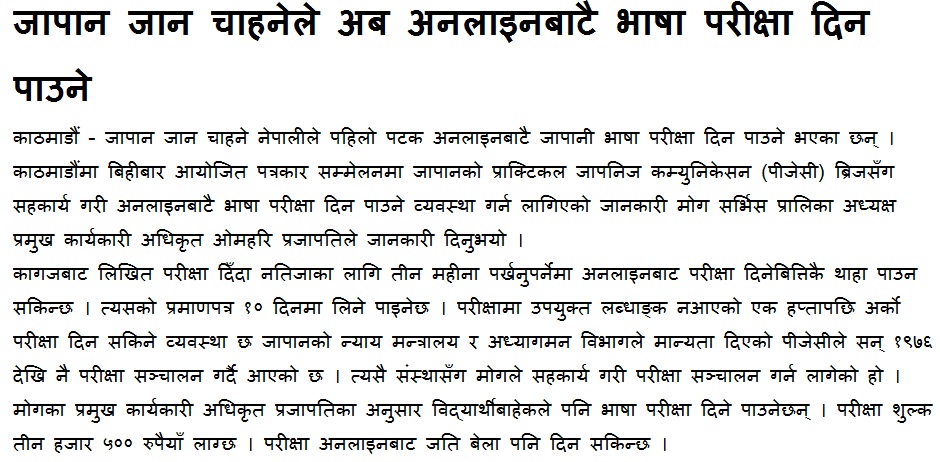 The detail news about it available in the Japanese official news site NHK world Japan.
It means this decision of Japanese government is much encouraging for youths looking foreign employment.
Japan Online Working Visa Application Procedure
Here we give the easy steps for online working visa application for japan. Japan itself is advance in latest technology. So we can easily guess that it will implement the online application process for working visa. However it is yet to see.
Who Can Apply for Working Visa?
Japan is the best seller of electronics and automobile. It has good market in Europe and America. The most important thing is that it has fine quality in its product. Hence in advance we can guess that Japan will ask workers in manufacturing sectors.
Similarly the agriculture sector is also looking workers in Japan. Hence similar to Korea EPS TOPIK visa japan will also ask the foreign workers for both sectors.
How Can Nepal take Benefit from Japan Working Visa?
Well Nepalese can take benefit from Japan Working Visa. Firstly the workers returning from Japan can use their skill in Nepal.
Like many Nepalese workers returning from Korea are found in Pig farming. Similarly those returning from Almeries dairy industry in Saudi Arabia are in cow farming.
French Army Job for Nepalese Youth
Are you looking for Army Job? Well then French Army can the best for you. So for this find the details about online French Army Application procedure.
Hence in the same way Nepalese youth in Japan Working Visa can start their business in Nepal. Therefore for the development of the nation foreign employment can never be the best solution.
Best Alternative for the Development of the Nation
The most important thing is that government must provide employment for the youth in the home land itself. Otherwise Nepal can never be developed.
Instead of chasing the young and energetic manpower in the abroad government must create employment in Nepal itself. If it is so then only Nepal will be developed.